1,000 Israeli fanatics storm Kafl Haris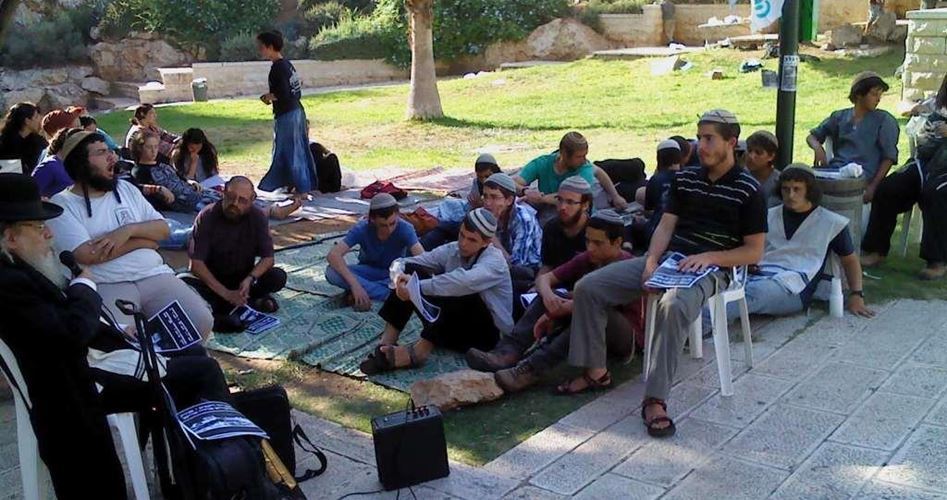 SALFIT, (PNIC)
Hundreds of Israeli fanatics, escorted by soldiers, stormed on early Monday morning Kafl Haris town, to the north of Salfit, and performed provocative rituals in Islamic holy shrines and archaeological sites.
A PNIC news correspondent said Israeli army troops rolled into Kafl Haris at predawn time and closed off the main access roads out of and into the area.
Buses carrying hundreds of Israeli fanatics showed up in the area at the crack of dawn.
The Israeli fanatics performed sacrilegious rituals inside three Islamic holy shrines.
According to the 0404 news site, the occupation army provided a tight security shield for over 1,000 settlers.
A home to several Islamic holy shrines and prophets' tombs, Kaf Haris has been the permanent target of Israeli sacrilegious assaults.
PCHR report: Nine Palestinians killed during last week alone
GAZA (PNIC):-The Palestinian Center for Human Rights (PCHR) based in Gaza in its weekly report said Israeli violations of international law and international humanitarian law in the oPt continued during the reporting period (27 September – 03 October 2018). (more…)
Report: Wide cooperation between Israeli judicial system and Banks in favor of settlements
By: Madeeha Araj
The National Bureau for Defending the Land and Resisting Settlement said that the Israeli army and its affiliated organs are not only involved in the crime of forging the Palestinian documents which prove their ownership of the land, but also confiscate and (more…)
PCBS: 5% of Palestinian population are elderly
BETHLEHEM (PNIC):-On the occasion of the World Elderly day, the Palestinian Central Bureau of Statistics (PCBS) released a report, on Sunday, that the Palestinian society is considered a young society, where the percentage of young people is high and the percentage of the elderly is relatively low. (more…)