14 protesters wounded by Israeli snipers on Gaza borders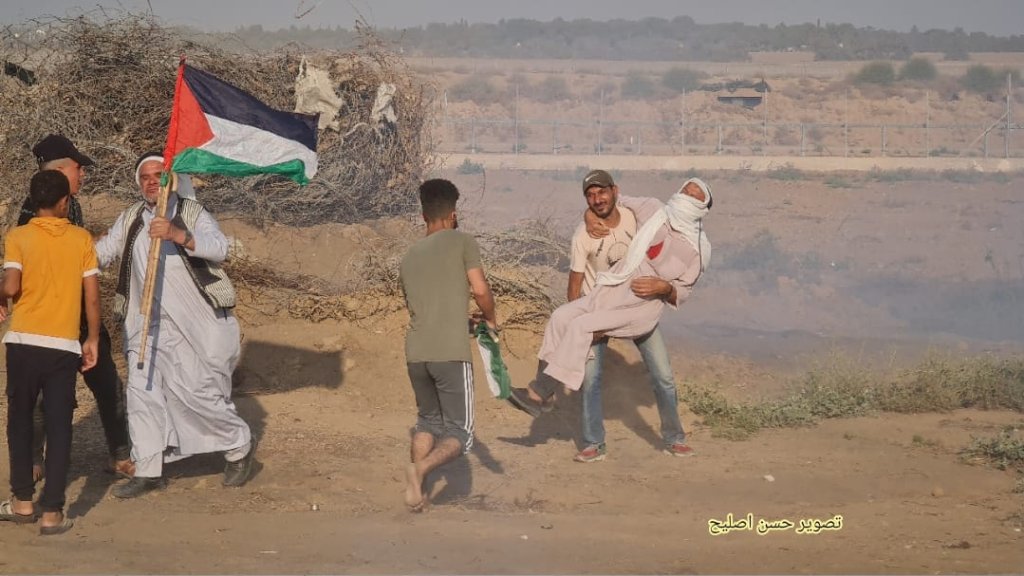 Gaza – The Ministry of Health in Gaza said that Israeli snipers wounded 14 citizens during the ongoing protests on Gaza borders with the 1948-occupied territories.
The Ministry of Health said that 14 citizens have been wounded by Israeli snipers, including five with live bullets, 2 with rubber-coated metal bullets, and seven with tear gas bombs.
Thousands of citizens have flocked to the borders today in protest against the Israeli continuous siege and the poor humanitarian conditions in the heavy-populated enclave, especially after the recent aggression by the occupation state last May.
In the same context, Axios correspondent, Barak Ravid, tweeted that Israeli officials said that the US conveyed today indirect messages to Hamas resistance movement, which has been leading resistance movements in the enclave. The messages were conveyed through several channels demanding the resistance to restrain the Gaza demonstrations and avoid an escalation.