77,000 Israel supporters sign petition demanding UNESCO nullify Al-Aqsa resolution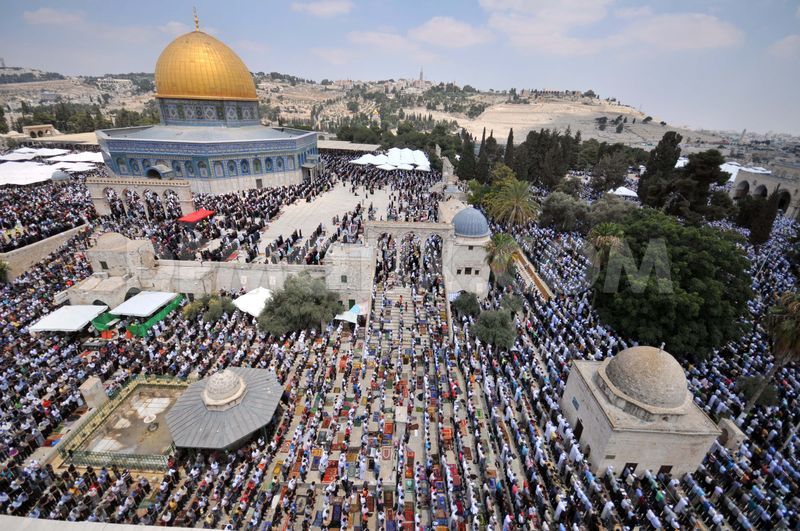 BETHLEHEM (PNIC) — A petition urging the nullification of the recent UNESCO resolution, which strongly condemned Israeli policies in the occupied West Bank and Gaza, was submitted on Tuesday to the organization's director-general by a group of Israeli organizations.
According to Israeli media, more than 77,000 people signed the petition, which claimed that UNESCO had violated the "basic human rights of Jews everywhere," by not including "Temple Mount" — the Jewish name for Al-Aqsa — into the resolution.
While the resolution condemned several Israeli policies against Palestinians at the holy site, including highlighting destructive Israeli policies in the besieged Gaza Strip, the content of the resolution has largely fallen to the wayside amid Israeli leaders and groups decrying the lack of usage of the term "Temple Mount" in the document.
Israeli media quoted the petition as saying "UNESCO's denying the Jewish connection to Jerusalem and its holy sites violates UNESCO's own mandate by erasing the heritage of millions of people and violating their religious and cultural rights. It also hurts any prospect of peace and vicariously supports a radical ideology that denies the Jewish connection to the land of Israel and its holy sites."
The petition is set to be handed to UNESCO's director-general during a meeting with an Israeli envoy, which includes Yifa Segal, the director of the International Legal Forum, and Shahar Azani, executive director of StandWithUs Northeast region, who created the petition together.
PCHR report: Nine Palestinians killed during last week alone
GAZA (PNIC):-The Palestinian Center for Human Rights (PCHR) based in Gaza in its weekly report said Israeli violations of international law and international humanitarian law in the oPt continued during the reporting period (27 September – 03 October 2018). (more…)
Report: Wide cooperation between Israeli judicial system and Banks in favor of settlements
By: Madeeha Araj
The National Bureau for Defending the Land and Resisting Settlement said that the Israeli army and its affiliated organs are not only involved in the crime of forging the Palestinian documents which prove their ownership of the land, but also confiscate and (more…)
PCBS: 5% of Palestinian population are elderly
BETHLEHEM (PNIC):-On the occasion of the World Elderly day, the Palestinian Central Bureau of Statistics (PCBS) released a report, on Sunday, that the Palestinian society is considered a young society, where the percentage of young people is high and the percentage of the elderly is relatively low. (more…)