A Muslim is duty-bound to raise voice against Palestine, Humayun Jamshed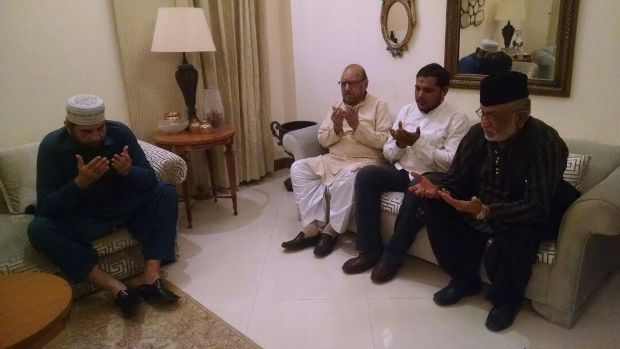 KARACHI – (PNIC) – Junaid Jamshed will be remembered forever for this services, Muzaffar Hashmi, Allama Abbas Kumaili, Abu Maryam
Delegation of Palestine Foundation Pakistan met family of late Junaid Jamshed,
prayers and salutations for the deceased at Havailian incident
Karachi: A delegation of Palestine Foundation Pakistan (PLF-P) led by former Member Sindh Assembly and Leader Jamaat-e-Islami (JI) Muzaffar Ahmed Hashmi, Jafria Alliance Pakistan (JAP) leader Senator Allama Abbas Kumaili and PLF-P's central secretary general Abu Maryam, met the family of renowned religious scholar Junaid Jamshed, paying respect to him and the others killed in the incident of Havailian's plane crash.
During the meeting all members of PLF-P praised late Junaid Jamshed's efforts and services commenting to remember him for the days to come. PLF-P central secretary general Abu Maryam took this opportunity to give out an elaborate narrative of their foundation and their decades work regarding the Palestinian cause.
Late Scholar's brother Humayun Jamshed pledged to the cause exclaiming the atrocities faced by Palestinians at the hands of Zionist Regime. He suggested that a muslim is duty-bound by religion to help the subjugated nation of Palestine.
He took to the cause and assured the delegation of being a party to not only the cause of Palestine but Kashmir in the near future.
They offered prayers and salutations to the deceased asking for solace for the afflicted families.
PAKISTANI POLITICIANS CONDEMN ISRAEL AS FAKE AND ILLEGITIMATE STATE
KARACHI (PNIC):- Speakers at al-Quds seminar in Islamabad have condemned the Zionist regime of Israel over its crimes against humanity and some declared that Israel is nothing but an illegitimate and fake nation-state. (more…)
Hamas Leader thanks Pakistani nation over support to Palestine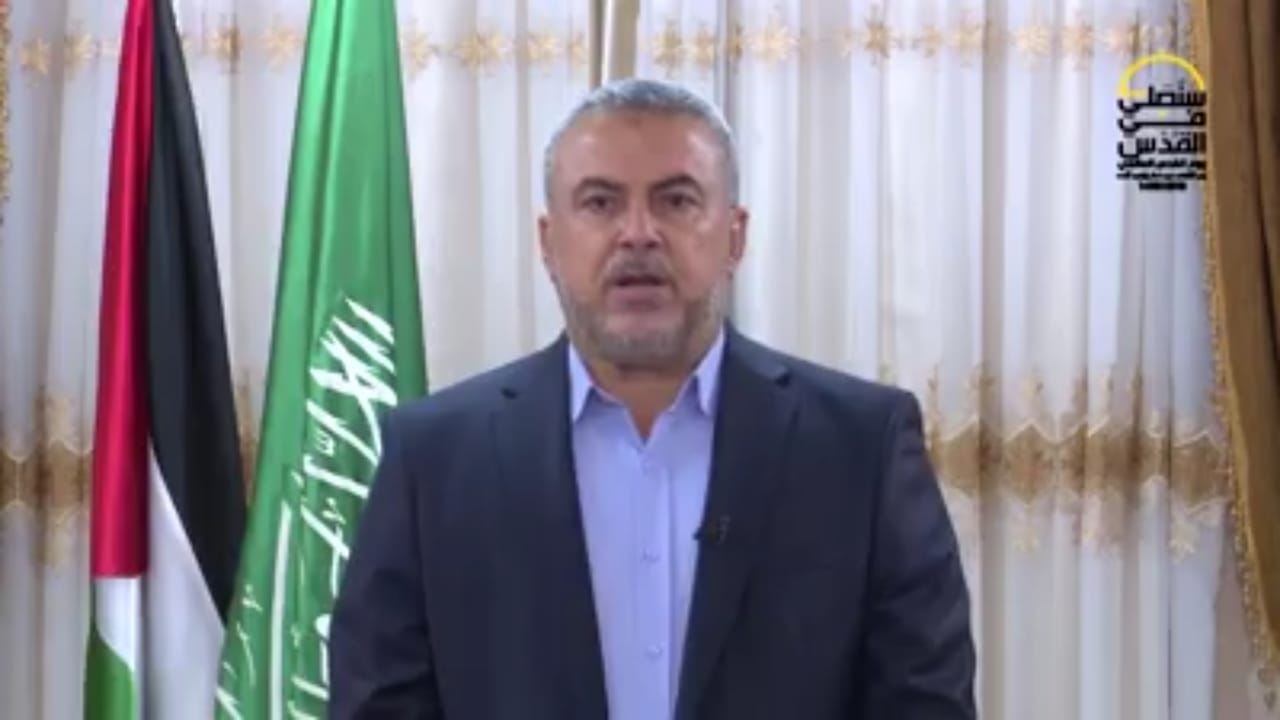 GAZA (PNIC):-Hamas deputy chief Ismail Ramzan thanked Azadi-e-Quds Tehreek and Palestine Foundation Pakistan over their support to the Palestine cause and huge participation of Pakistanis in the Intrenational Quds Day rallies across Pakistan.
PLF's Two Day Pictorial Exhibition held on Quds Day
KARACHI (PNC):-A 2-day pictorial exhibition was held on main M.A. Jinnah Road Karachi on Quds Day on Friday where thousands of people visited and expressed solidarity with Palestinians.
The Quds Day Return Exhibition was organized by Palestine Foundation Pakistan (PLF).