AGPS: Over 211 Palestinian children died in Syrian war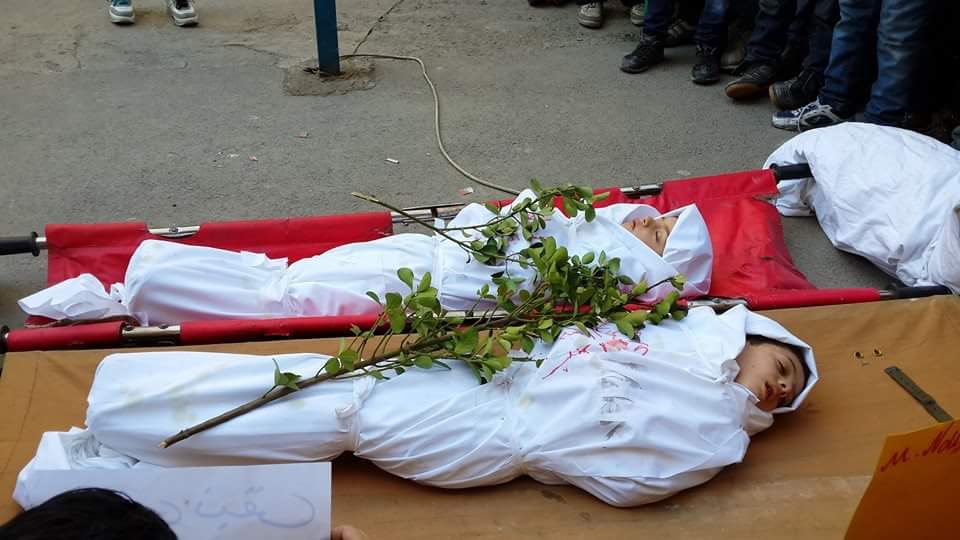 LONDON, (PNIC)
The Action Group for the Palestinians of Syria (AGPS) said it had documented, until last September, the death of 211 Palestinian children as a result of the raging war in Syria.
However, the AGPS, said it faced security and field difficulties in documenting the exact number of deaths among the Palestinian children, expecting that their toll could be much more than this.
This came in a report released by the group on the occasion of the Universal Children's Day, which falls on November 20 every year.
The reported deaths happened during different war-related incidents, most notably as a result of shelling, shooting, armed clashes, blockade, torture in prisons, drowning in the Mediterranean and lack of medical care.
The group's report noted that 24 children died as a result of the tight blockade imposed on al-Yarmouk refugee camp, south of Damascus.
According to the report, detainees released from Syrian jails gave testimonies about the presence of children and infants with their mothers under harsh conditions in security prisons.
PCHR report: Nine Palestinians killed during last week alone
GAZA (PNIC):-The Palestinian Center for Human Rights (PCHR) based in Gaza in its weekly report said Israeli violations of international law and international humanitarian law in the oPt continued during the reporting period (27 September – 03 October 2018). (more…)
Report: Wide cooperation between Israeli judicial system and Banks in favor of settlements
By: Madeeha Araj
The National Bureau for Defending the Land and Resisting Settlement said that the Israeli army and its affiliated organs are not only involved in the crime of forging the Palestinian documents which prove their ownership of the land, but also confiscate and (more…)
PCBS: 5% of Palestinian population are elderly
BETHLEHEM (PNIC):-On the occasion of the World Elderly day, the Palestinian Central Bureau of Statistics (PCBS) released a report, on Sunday, that the Palestinian society is considered a young society, where the percentage of young people is high and the percentage of the elderly is relatively low. (more…)