Airstrikes rock different areas of Gaza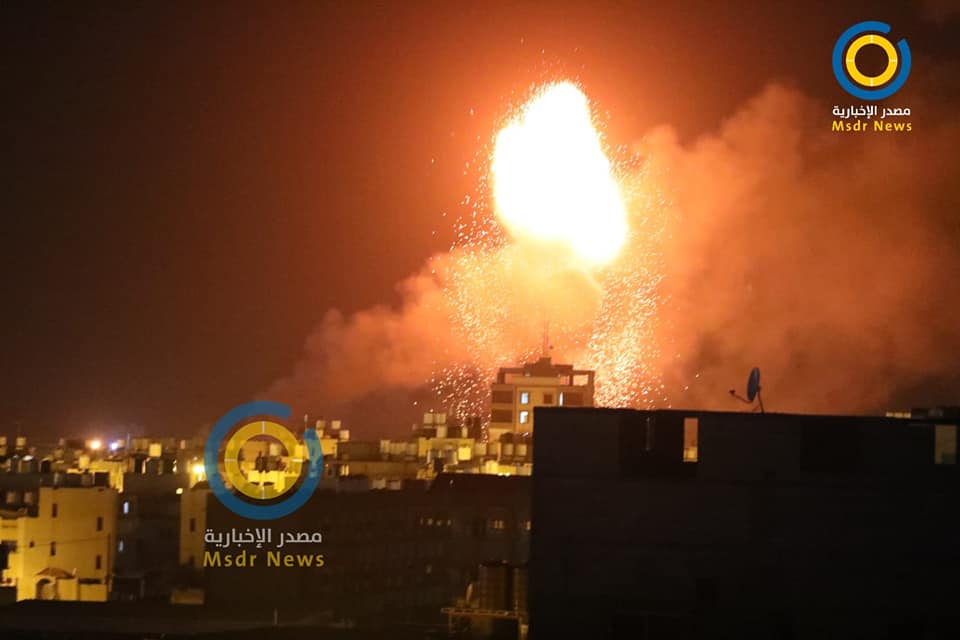 GAZA (PNIC) Israeli warplanes launched at dawn Saturday a series of air raids on a number of sites in the Gaza Strip.
The PNIC correspondent reported that Israeli warplanes fired at a land lot east of Al-Bureij refugee camp in central Gaza Strip while several missiles targeted an area west of Rafah in southern Gaza.
Other air raids targeted an area in Khan Yunis and a resistance site west of Gaza City.
The Israeli raids continue for the second night in a row causing huge explosions in the Gaza Strip, and considerable material damage to citizens' property.