Allama Aftab Jafari a martyr of Palestine and Al-Quds, Lebanese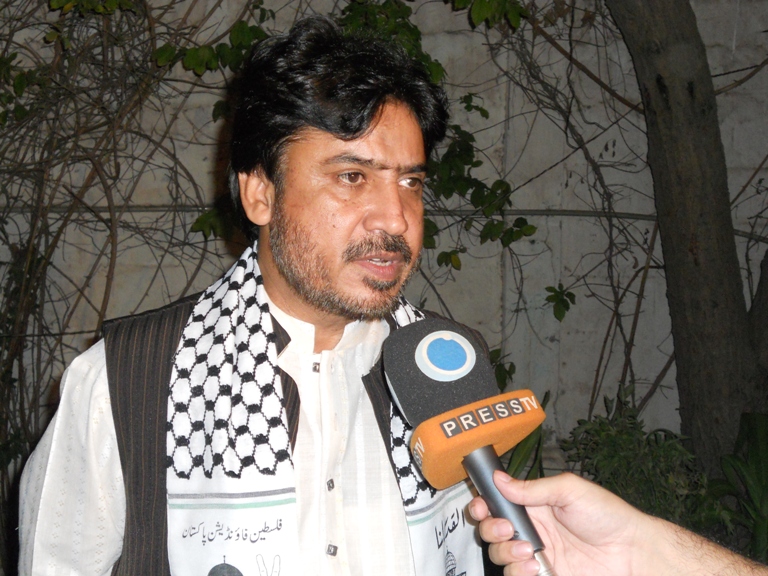 Lebanese organization for liberation of Palestine "Jamiat Defence of Al-Quds Association" has sent a condolence message on martyrdom of Allama Aftab Haider Jafri.
The Association's chief Dr Haider Dekmak said that Agha Aftab Haider Jafari was assassinated by Zionist-U.S.-backed terrorists on Tuesday in Karachi at Pakistan.
He said that his martyrdom is an irreparable loss to the cause of legitimate Islamic resistance to Zionist atrocities and occupation. He said that Islamic resistance and Palestinians have lost a true and sincere brother and friend due to his untimely death.
He said that Allama Aftab Haider Jafari was one of the founders of the Palestine Foundation – Pakistan. He dedicated his life to defend Palestinian cause. He worked with all parties in Pakistani and in particular in Karachi and successfully highlighted Palestinian issue among all Pakistanis. That is why Palestine issue is live among the hearts of Pakistanis.
The Association chief saluted and appreciated the martyr for his memorable services for the Palestine Cause. He said that Aftab Haider Jafari is just like those martyrs who embraced martyrdom in Palestine and Lebanon.
It said that martyr Allama Jafari firmly believed that the defense of Palestine is tantamount to the defense of Pakistan. The condolence statement further said that Allama Aftab Haider Jafri was of the view that Zionist Israeli regime and the United States are root cause of all ills and problems of Pakistan also.
Dr Haider Dekmak said the martyr Allama Aftab Jafri has played a leading role along with other notables of Pakistani society from all walks of life for the establishment of Palestine Foundation – Pakistan. He said that martyr Jafari played a key role from the platform of the PLF Pakistan to support the resistance and the intifada.
All those in the world who defend Palestinian cause and especially we in Lebanon and Palestinians miss the martyr Aftab Jafari for his leading role in the networking of Asians in favour of Palestine and resistance.
He said that may Allah rest departed soul of martyr Jafari in eternal peace and grant courage to all his family members and friends to bear this irreparable loss with fortitude.
He said that his Association extends profound condolence and believe that this martyrdom proved that martyrdom is a great asset of Mujahedeen, faithful fighters, pure people of God Almighty. He said this martyrdom will surely help hasten the downfall of the U.S. Zionist project.