Amnesty calls on Israel to stop Umm al-Hairan demolition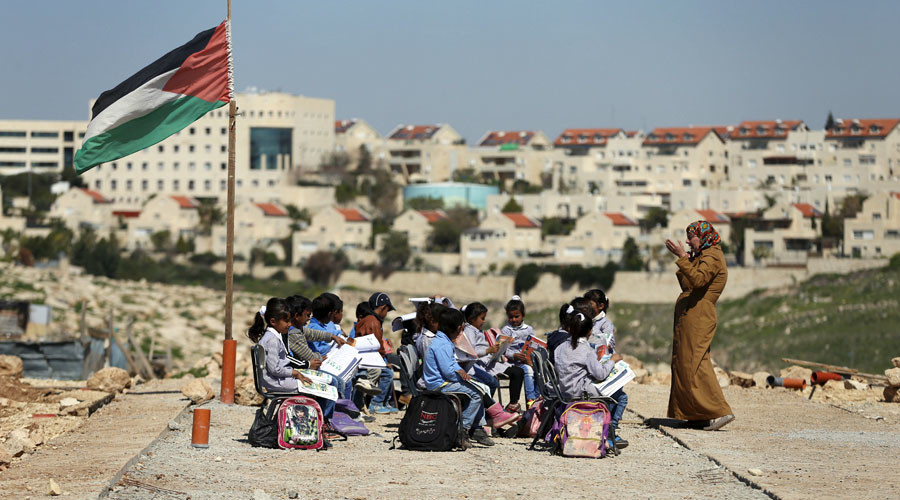 OCCUPIED JERUSALEM, (PNIC)
Amnesty International called on the Israeli authorities to cancel its decision to demolish Atir-Umm al-Hiran, condemning the Israeli demolition policy.
The human rights organization said that Atir-Umm al-Hiran demolition came as part of Israel's forcible displacement policy against Palestinians.
The Israeli plan to forcibly displace hundreds of Palestinian families in Atir-Umm al-Hairan village for the sole purpose of establishing a new Jewish settlement named "Hiran" over its ruins is a flagrant violation of international laws and principles, the organization said.
Atir-Umm al-Hiran is one of the 36 remaining unrecognized Bedouin villages in the Negev. The villages are deprived of basic services like housing, water, electricity, education and health care.
Amnesty called on the Israeli authorities to stop violating Atir-Umm al-Hiran residents' right for housing and their basic human needs.
Earlier on Tuesday, the Israeli authorities decided to raze the Bedouin village of Umm al-Hairan and displace its residents.
Along the same line, Israeli forces demolished early Wednesday three buildings belonging to a Palestinian family in the city of Lod within the Green Line under the pretext of being built without permit.
Dozens of women and children were left homeless following the demolition.
PCHR report: Nine Palestinians killed during last week alone
GAZA (PNIC):-The Palestinian Center for Human Rights (PCHR) based in Gaza in its weekly report said Israeli violations of international law and international humanitarian law in the oPt continued during the reporting period (27 September – 03 October 2018). (more…)
Report: Wide cooperation between Israeli judicial system and Banks in favor of settlements
By: Madeeha Araj
The National Bureau for Defending the Land and Resisting Settlement said that the Israeli army and its affiliated organs are not only involved in the crime of forging the Palestinian documents which prove their ownership of the land, but also confiscate and (more…)
PCBS: 5% of Palestinian population are elderly
BETHLEHEM (PNIC):-On the occasion of the World Elderly day, the Palestinian Central Bureau of Statistics (PCBS) released a report, on Sunday, that the Palestinian society is considered a young society, where the percentage of young people is high and the percentage of the elderly is relatively low. (more…)