Asian Caravan of GMJ leaves Tehran for Turkey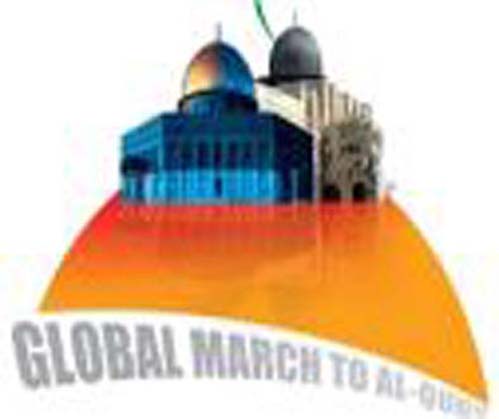 Asian Caravan of Global March to Jerusalem has left Tehran for Turkey. The GMJ is aimed at mobilizing world public opinion against Israel and Zionism and to mark solidarity with Palestinians.
Around 200 people of more than 12 Asian countries attended various programmes relating to Palestine Cause in several Iranian cities. Iranian political leadership and eminent figures of their relevant fields also attended the programmes and appreciated the participation of Asian Caravan's participation in this noble cause.
During their stay in Iran, Asian Caravan renewed pledge that the struggle would continue till the independence of al Quds (Jerusalem).
Speaking at a reception in honour of the Caravan, Iranian President Ahmedinejad said that Israel and Zionism pose serious threat to world peace. He said that world imperialist power U.S. patronize Israel to prolong its power. He said as long as Israel continues, peace in the world cannot be established.
Unfortunately, Pakistan, Afghanistan and Malaysia's participants were not issued visa by Turkish government on time otherwise all delegates would have left Tehran for Turkey along with each other.
Pakistani delegates have expressed concern and dismay over the attitude of Turkish government. They said that earlier Turkish government played a valiant role on Freedom Flotilla but now they have negated that role.
Now, Pakistan, Afghanistan and Malaysia's joint caravan will reach Jerusalem via Damascus and Beirut.