Baraka meets with delegation from Shatila camp in Beirut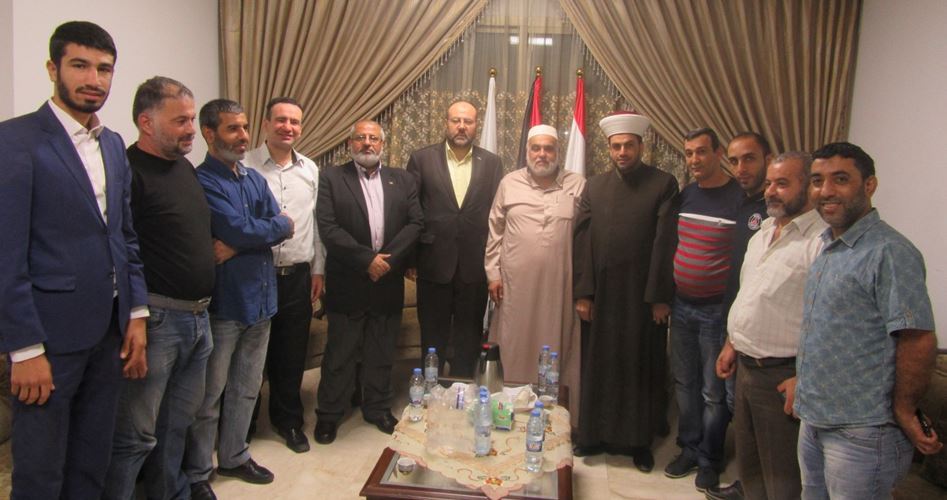 BEIRUT, (PNIC)
Hamas representative in Lebanon Ali Baraka on Saturday met with national figures from Shatila refugee camp and discussed with them the situation in the camp.
According to a press release by Hamas, members of the delegation provided Baraka with a detailed explanation about the political, security, social and humanitarian situation in the camp.
They called for more efforts by Hamas to solve the social and security problems, which the residents of the camp suffer from.
The Hamas representative, in turn, welcomed the delegation and hailed the sacrifices made by many Palestinians from the camp for their Palestinian cause.
He affirmed that his Movement would do its best to help the camp get rid of its social and security problems in coordination with other Palestinian factions and local groups.
PCHR report: Nine Palestinians killed during last week alone
GAZA (PNIC):-The Palestinian Center for Human Rights (PCHR) based in Gaza in its weekly report said Israeli violations of international law and international humanitarian law in the oPt continued during the reporting period (27 September – 03 October 2018). (more…)
Report: Wide cooperation between Israeli judicial system and Banks in favor of settlements
By: Madeeha Araj
The National Bureau for Defending the Land and Resisting Settlement said that the Israeli army and its affiliated organs are not only involved in the crime of forging the Palestinian documents which prove their ownership of the land, but also confiscate and (more…)
PCBS: 5% of Palestinian population are elderly
BETHLEHEM (PNIC):-On the occasion of the World Elderly day, the Palestinian Central Bureau of Statistics (PCBS) released a report, on Sunday, that the Palestinian society is considered a young society, where the percentage of young people is high and the percentage of the elderly is relatively low. (more…)