Chile-based court files war crimes lawsuit against Israeli judges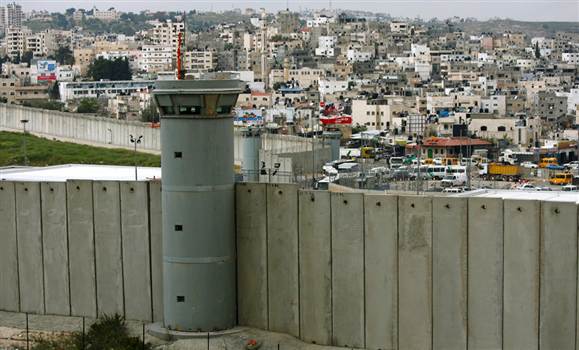 OCCUPIED JERUSALEM, (PNIC)
A Santiago-based court in Chile on Monday filed a war crimes lawsuit against three Israeli Supreme Court adjudicators for approving the construction of the Israeli separation wall, declared illegal by the International Court of Justice (ICJ) in 2004.
According to Israeli newspaper Haaretz, the lawsuit was filed by six Palestinian landowners in Beit Jala in the occupied West Bank district of Bethlehem and alleged war crimes, including crimes against humanity, against former chief Justice Asher Grunis, and Justices Neal Hendel and Uzi Vogelman.
The claimants reportedly own the land that is expected to be cut off from their village by the separation wall, while five of the plaintiffs are Chilean nationals, Haaretz reported.
Haaretz added that as the lawsuit continues to unfold, more individuals could be charged with authorizing the wall's construction in violation of international law.
Residents in Beit Jala have been engaged in a decade-long battle against Israeli military orders to build the separation wall around Beit Jala and the illegal Israeli settlement of Har Gilo.
Observers have also long argued the separation fence had no security benefit for Israel and was being constructed to annex Palestinian land and connect illegal settlements.
Israeli authorities renewed construction of apartheid walls that encroach deep into the occupied territories despite international condemnation, leaving Palestinians stranded and isolating communities from their agricultural lands.
PCHR report: Nine Palestinians killed during last week alone
GAZA (PNIC):-The Palestinian Center for Human Rights (PCHR) based in Gaza in its weekly report said Israeli violations of international law and international humanitarian law in the oPt continued during the reporting period (27 September – 03 October 2018). (more…)
Report: Wide cooperation between Israeli judicial system and Banks in favor of settlements
By: Madeeha Araj
The National Bureau for Defending the Land and Resisting Settlement said that the Israeli army and its affiliated organs are not only involved in the crime of forging the Palestinian documents which prove their ownership of the land, but also confiscate and (more…)
PCBS: 5% of Palestinian population are elderly
BETHLEHEM (PNIC):-On the occasion of the World Elderly day, the Palestinian Central Bureau of Statistics (PCBS) released a report, on Sunday, that the Palestinian society is considered a young society, where the percentage of young people is high and the percentage of the elderly is relatively low. (more…)