Four Palestinians wounded in settlers' attack on olive pickers in Salfit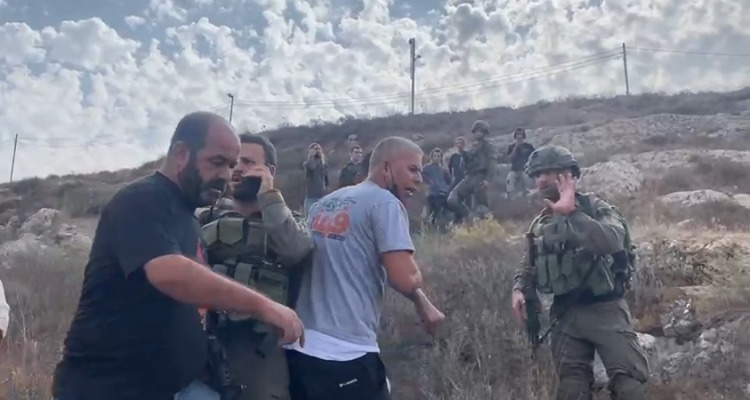 Salfit – Four citizens were wounded today in a settlers' attack on olive pickers in the West Bank village of Yasouf in Salfit.
The farmer Yousef Hammoudeh said that nearly 30 settlers from the illegal settlement of Rahalim attacked the farmers of the village and threw stones at them while the farmers were picking olive. Hamoudeh was injured in his head, while his wife Khawla Asayrah was wounded in her leg and his son Suhaib got bruises on his back.
Hammoudeh added that the settlers smashed the glass of his car then sprayed pepper gas at the face of a citizen, who has been identified as Jumana Suleiman, before stealing her cell phone and medication. They also stole olive harvest in addition to ladders and tools used by the farmers to pick olive.
He added that the area as several settlers attack recently, which aimed to empty it.