Gazans participate in funeral of 26-year-old man shot dead by Israeli sniper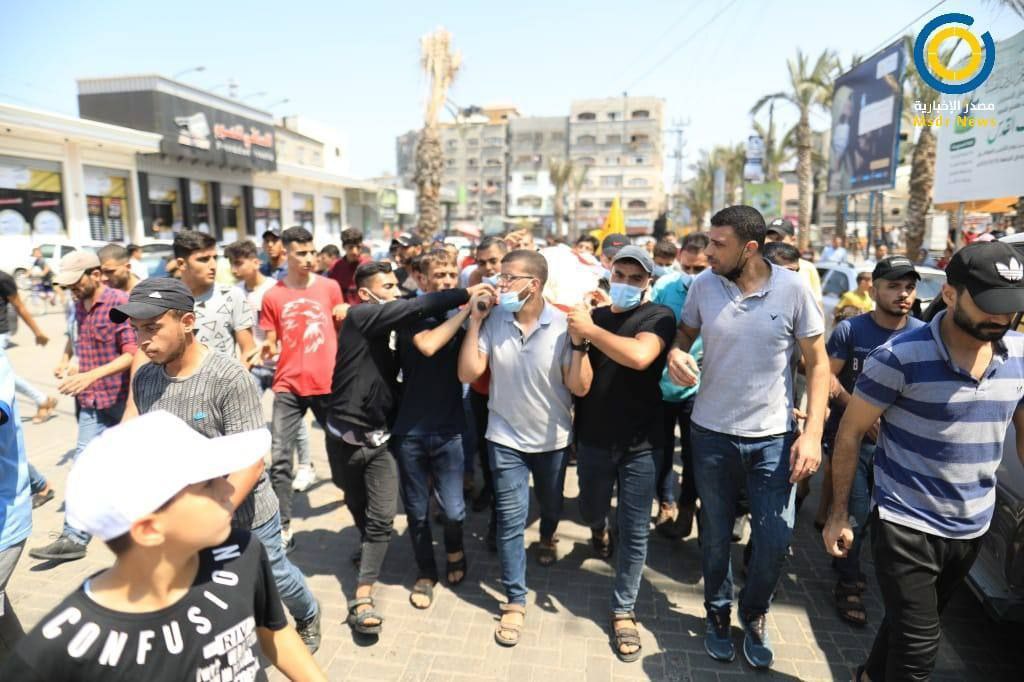 Gaza Strip – Hundreds of Palestinians in Gaza Strip took part today in the funeral of the 26-year-old Palestinian Ahmad Saleh from Jabalia camp after being shot dead in the abdomen on Thursday by an Israeli sniper while participating in the peaceful protests on Gaza borders with the 1948-occupied territories.
Thousands of citizens from all factions headed from the house of the man in the Jabalia Camp in the northern Gaza strip towards the mosque, carrying the body of Saleh.
After performing the funeral prayer, they marched towards a cemetery in the northern strip. The crowd chanted slogans against the occupation and its crimes, calling to end Israel's suffocating siege.
The Ministry of Health in Gaza yesterday announced that Saleh died after being shot by the Israeli forces in his abdomen, and more than 25 others were also injured: 15 with live bullets shot by the Israeli forces, including five children (one of them is in a critical condition), and 10 others with rubber-coated metal bullets fired by Israeli forces and tear gas canisters thrown by Israeli drones at the protesters to disperse them, including a photojournalist and a paramedic.
For the third week, thousands of Gazans protested in the borders against the continuation of the Israeli suffocating siege of the strip, especially after the Israeli 11-day deadly aggression last May that killed at least 243 Gazans, including 67 children.
With the death of Saleh, the death toll of Gaza's protests increased to three: two men and a 12-year-old child.