German City of Frankfurt Cancels Roger Waters Concert over His Solidarity with Palestine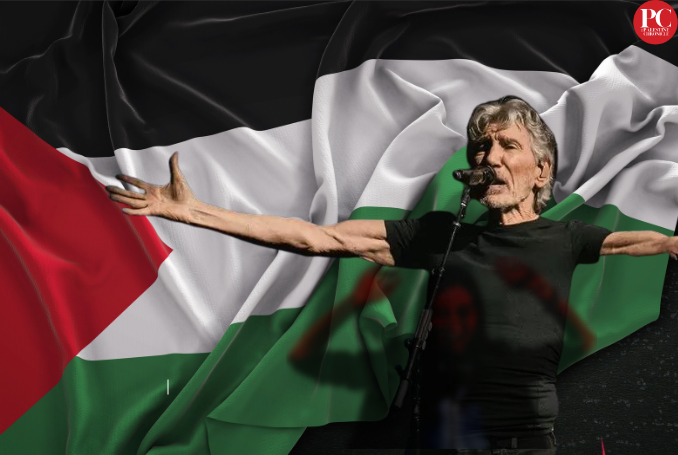 The city of Frankfurt announced on Friday that it was canceling the forthcoming concert of Pink Floyd rock legend Roger Waters, accusing him of being "one of the world's best-known antisemites".
Waters, who was supposed to perform in Frankfurt on May 28, has been repeatedly attacked by German officials attempting to have his upcoming shows canceled.
The city of Frankfurt, which owns a 60 percent stake in the Festhalle venue, decided to cancel the gig following intense pressure from pro-Israeli groups.
Waters is known for his outspoken commitment to the Universal Declaration of Human Rights and is a proud supporter of the rights of Palestinians.
Waters is not unique in having weaponized allegations of antisemitism wielded against him in Germany. The Euromed Human Rights Monitor recently expressed  concern over the "anti-Arab purge in German media."
Waters has become an outspoken critic of Israel's apartheid and oppression of the Palestinian people since he first visited the West Bank in 2006 and was approached by the BDS movement to support the campaign.
"Not only is Roger Waters not racist – as indeed there has never been a single proof of him ever saying anything derogatory or insulting of the Jewish people – he is one of the most principled and morally-driven artists of our time," Palestinian journalist and editor of The Palestine Chronicle Ramzy Baroud said.
Baroud added that "the attack on Waters is part and parcel of an attack on all artists, academics, politicians or anyone who dares criticize Israel's violations of Palestinian human rights and the constant disregard of international law."
Baroud also asserted that this kind of defamation must not be allowed to go unchallenged, legally or otherwise, and that the solidarity movement will continue to grow despite the desperate pro-Israeli propaganda, in Germany or elsewhere.