#GM2J | International activists prepare to mark Palestinian Land Day | #Mar30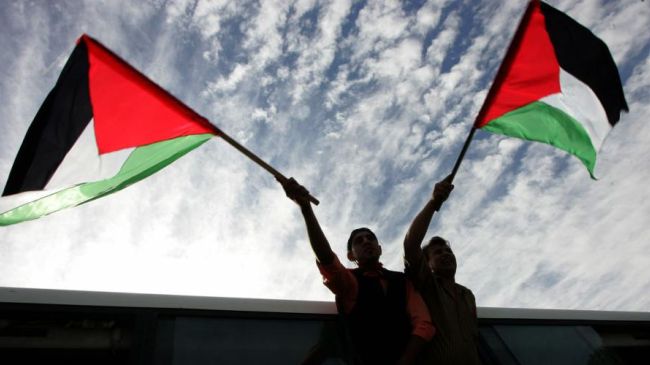 International activists are making the final preparations for the Global March to al-Quds (Jerusalem) to commemorate the Palestinian Land Day on March 30. Pro-Palestinian activists plan to hold a demonstration near the southern Lebanese border on Friday.
Similar gatherings have been scheduled to be held in Egypt, Jordan, and Syria.
On March 24, an international Asian convoy of pro-Palestine activists arrived in Syria, en route to al-Quds.
The Global March to al-Quds is an international peaceful movement, which also condemns the Israeli occupation of the holy Palestinian city.
March 30 is commemorated because of a deadly incident on that day in 1976 in which Israeli troops killed six Palestinians during a protest against the Israeli occupation of the Palestinian lands.
Reports say Israel has already warned Egypt, Jordan, Lebanon, Syria and the Palestinian Authority against giving permission for the pro-Palestine demonstrations.