Great numbers of Palestinians perform Al-Fajr prayer at Jerusalem's Al-Aqsa Mosque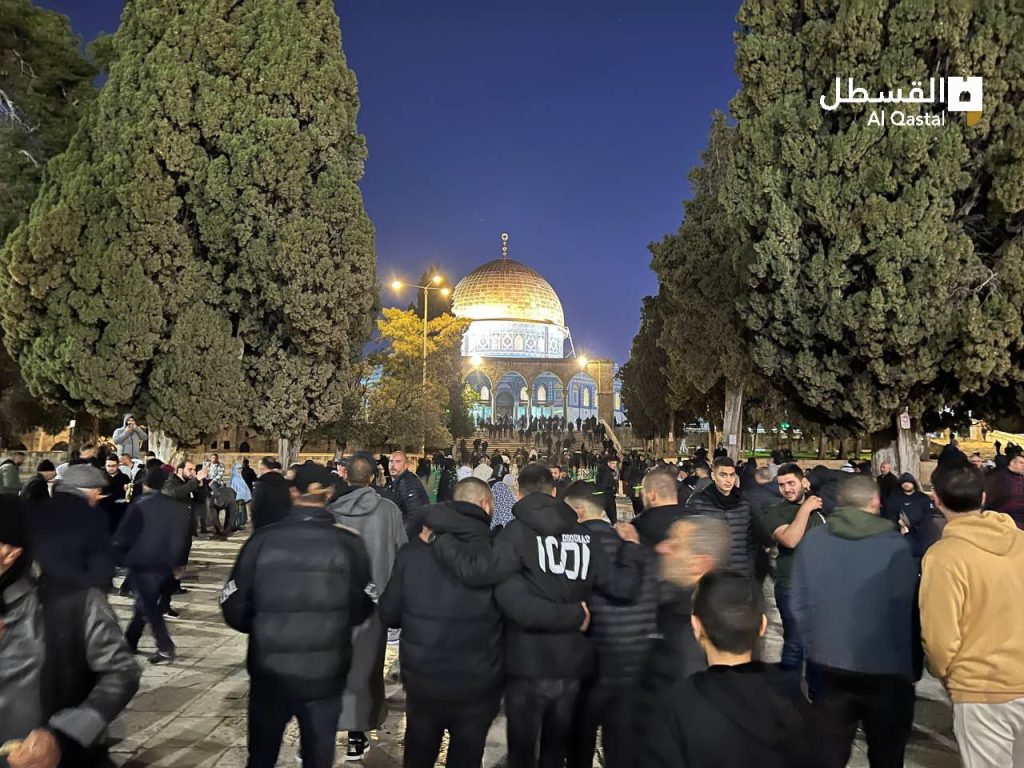 Great numbers of Palestinian worshipers attended at dawn on Friday the Al-Fajr prayer at the Al-Aqsa mosque in the occupied city of Jerusalem, pledging to protect the holy site from Israeli occupation violations.
Despite Israel's strict restrictions, local sources said thousands of Palestinian worshipers performed the Al-Fajr prayer at the mosque to support the "Great Fajr" campaign to pray at the holy sites.
The worshipers then gathered in the prayer halls of the mosque, confirming their spiritual links to the holy site and rejecting the Israeli systematic Judaization policy.
They also have their breakfast at the courtyards of the holy site.
Every Friday, thousands of Palestinians stream to the Al-Aqsa mosque, the world's third-holiest site for Muslims. They recite the Holy Quran before performing the Al-Fajr prayer at dawn and the Friday prayers in the afternoon.
The "Great Fajr" campaign was launched for the first time in 2020 and started from the fourth holiest place in the Islamic world, Hebron's Ibrahimi Mosque, to stand against Israeli occupation's violations against the mosque and its attempt to Judaize it, including the repeated raids by colonial Israeli settlers.
There have been calls by Palestinian officials for Muslim and Palestinian worshipers to perform prayers at the Al-Aqsa mosque at all times amid aggressive Israeli attacks committed against the mosque