Gulistan-e-Johar Underpass road will be named Palestine, Mayor Karachi Murtaza Wahab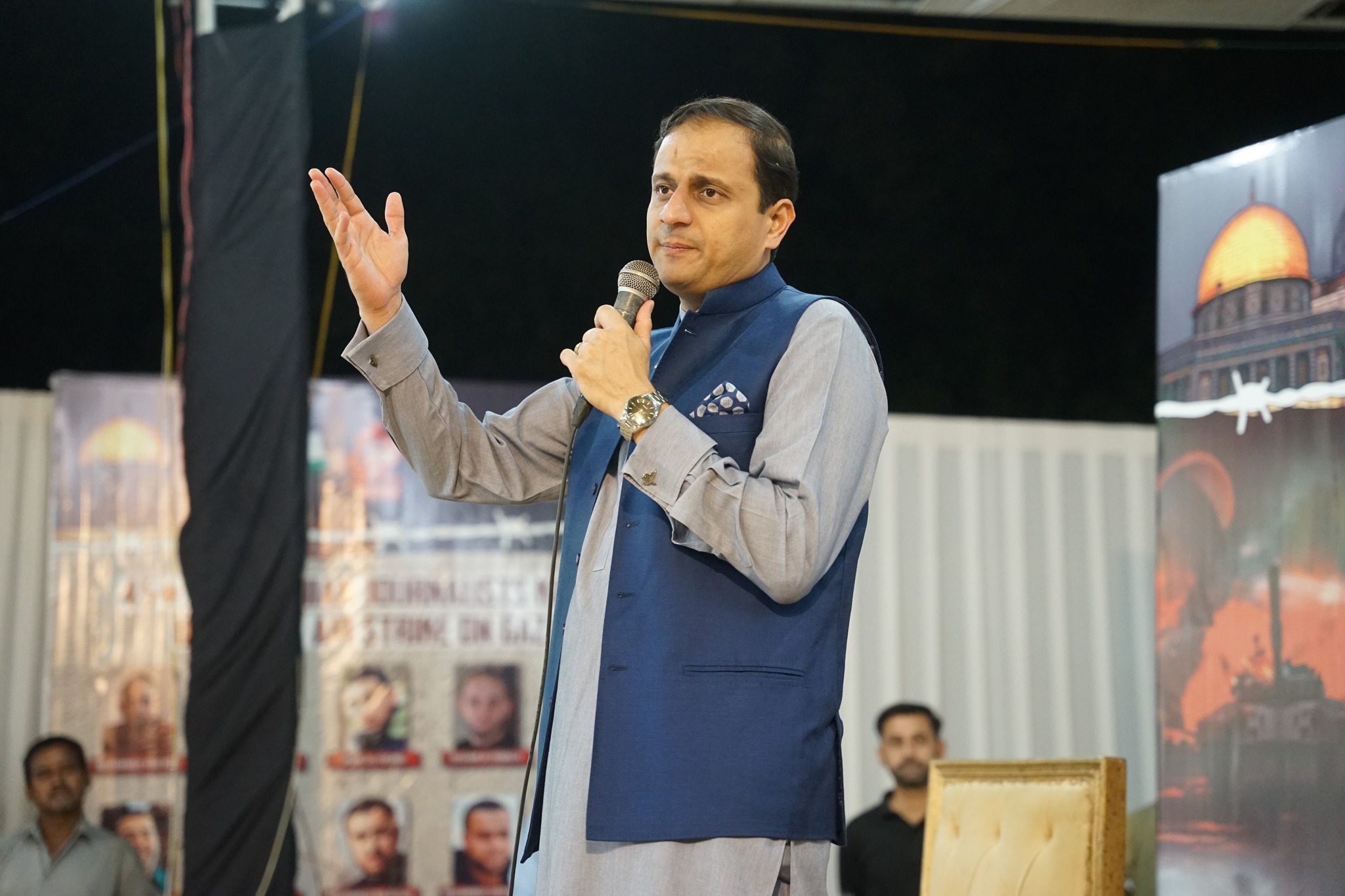 KarachiI,(Palestine Foundation Information Center)Barrister Murtaza Wahab, leader of PPP and Mayor Karachi while attending and addressed as chief guest of an inaugural ceremony of Palestine Information Centre Camp at Karachi, said that the Karachi Municipality has decided that the Underpass and road constructed in Gulistan-e-Johar will be named as Palestine.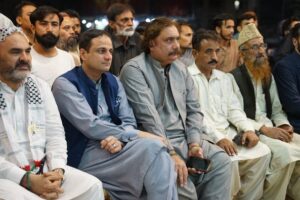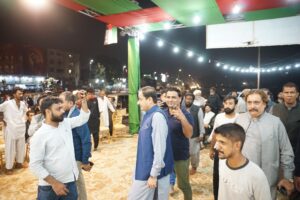 Palestine Information Centre camp was established by the Palestine Foundation Pakistan on Wednesday which will remain till Sunday, November 12.
Addressing the ceremony, Mayor Karachi Murtaza Wahab said that humanity is being killed and suffering in Palestine, we condemn the Israeli aggression in Gaza. He said that I am giving a message to the Palestinian people that we are with you. He said that the OIC and the Muslim Ummah should play their role in solving the problem. The whole world should raise their voices against Israeli aggression.
He further said that the Gulistan-e-Johar Under Bypass would be designated in the name of the oppressed Palestinian people. In the next session of the KMC, a resolution will be presented expressing solidarity with the Palestinians and condemning Israeli atrocities and illegitimate occupation of Palestine.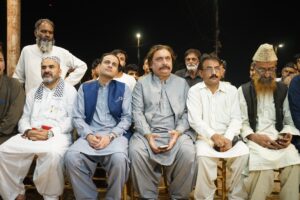 The event was attended by the Secretary General of Palestine Foundation Pakistan, Dr. Sabir Abu Maryam, and political and religious leaders, including Dr. Miraj Al-Huda Siddiqui, Muhammad Hussain Mehnati, Mahfouz Yar Khan, Allama Baqir Zaidi, Pirzada Azhar Ali Hamdani, Israr Abbasi, Yunus Boniri, Allama Aqeel Anjum, Saqib. Naushahi, Mufti Shehryar Dawood, Allama Sadiq Raza, Pir Moaz Nizami, Mughan Singh, Allama Mukhtar Imami, Ali Hussain Naqvi, Agha Shirazi, Abida Agha, Ibrahim Ismael, Abbas Kashmiri and others spoke.
The speakers said that the people of Gaza are creating stories of bravery against oppression. It is a pity that none of the heads of 57 Muslim countries have set foot on the territory of Gaza Palestine. He said that we will continue to support the oppressed people of Palestine politically and morally.
The speakers said that Zionism is an anti-human ideology, we all have to help the oppressed Palestinians. They salute to the Hamas, Islamic Jihad, Hizbollah and the Ansarullah of Yemen for the standing with Palestine.
They further criticized the silence and lip service of the Muslim governments and said that no one stands with the Palestinians of a few Islamic countries.
The speakers said that they regret the silence and indifference of the United Nations against the Israeli aggression in Palestine.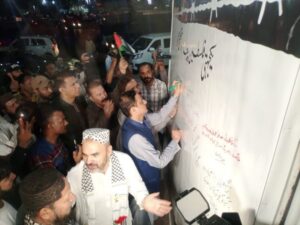 At the end of the ceremony, all the political and religious leaders, including the mayor of Karachi, signed the Solidarity Palestine Wall, which was created to express solidarity with the Palestinian people.