Hamas slams settlers' incursion into sacred Palestinian cemetery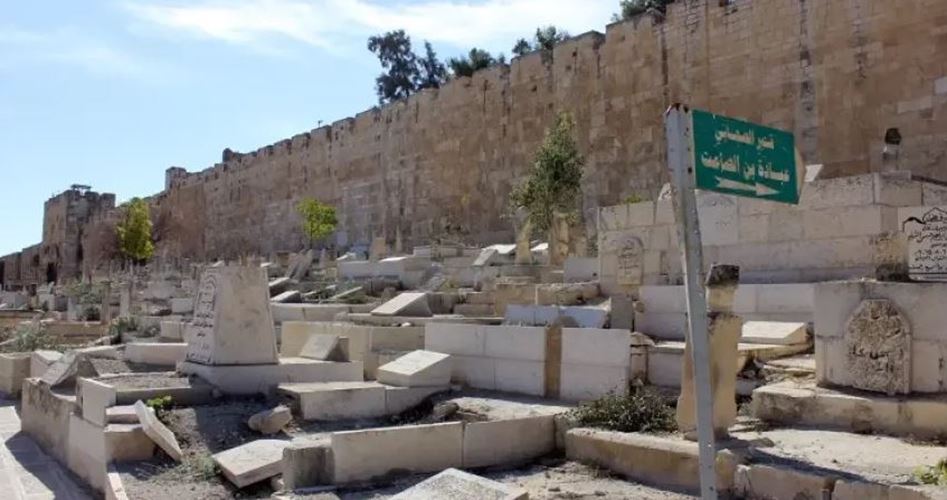 GAZA, (The Palestine Information Centre)Hamas Movement has condemned the storming of occupied Jerusalem's Bab al-Rahma cemetery by Jewish settlers as a new form of aggression against Palestinian holy sites.
Hamas spokesperson for Occupied Jerusalem Mohammed Hamada said the settlers' break-in into the cemetery and the desecration of it was a violation of the sanctity of the site.
He also added that this aggression revealed the fascist nature of the occupation and "underscores the ongoing religious war" against holy sites in occupied Palestine.
Hamada called on the Palestinian people to mobilize in support of Jerusalem and Aqsa Mosque by all possible means.