Hanna visits demolished homes in O. J'lem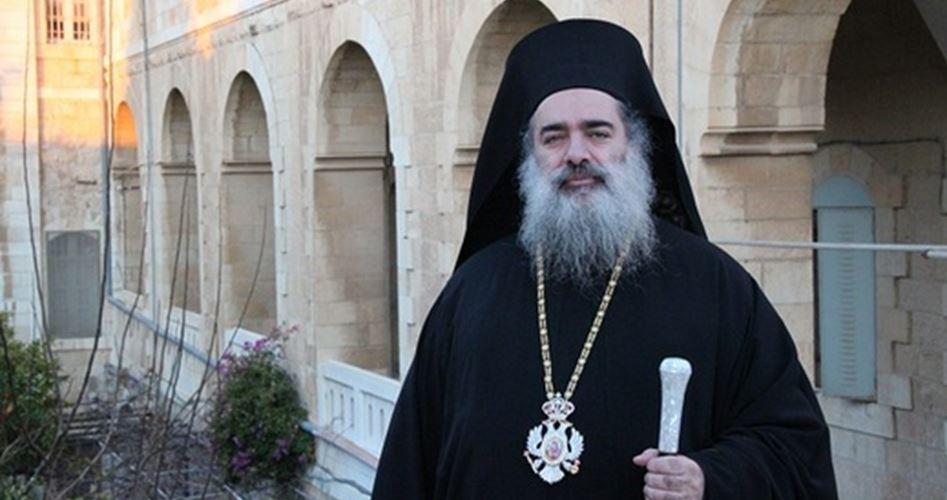 OCCUPIED JERUSALEM, (PNIC)
Archbishop of the Sebastian Roman Orthodox Church, Attallah Hanna, visited Thursday demolished homes in occupied Jerusalem.
Hanna strongly condemned the Israeli demolition policy, expressing his solidarity with the displaced Jerusalemite families.
Earlier Wednesday, Israeli forces demolished seven Palestinian-owned apartments including four in Silwan town and three others in Beit Hanina under the pretext of being built without permit.
PCHR report: Nine Palestinians killed during last week alone
GAZA (PNIC):-The Palestinian Center for Human Rights (PCHR) based in Gaza in its weekly report said Israeli violations of international law and international humanitarian law in the oPt continued during the reporting period (27 September – 03 October 2018). (more…)
Report: Wide cooperation between Israeli judicial system and Banks in favor of settlements
By: Madeeha Araj
The National Bureau for Defending the Land and Resisting Settlement said that the Israeli army and its affiliated organs are not only involved in the crime of forging the Palestinian documents which prove their ownership of the land, but also confiscate and (more…)
PCBS: 5% of Palestinian population are elderly
BETHLEHEM (PNIC):-On the occasion of the World Elderly day, the Palestinian Central Bureau of Statistics (PCBS) released a report, on Sunday, that the Palestinian society is considered a young society, where the percentage of young people is high and the percentage of the elderly is relatively low. (more…)