Helping the oppressed nation of Palestine is both a political and humanitarian obligation: Senator A.Q Soomro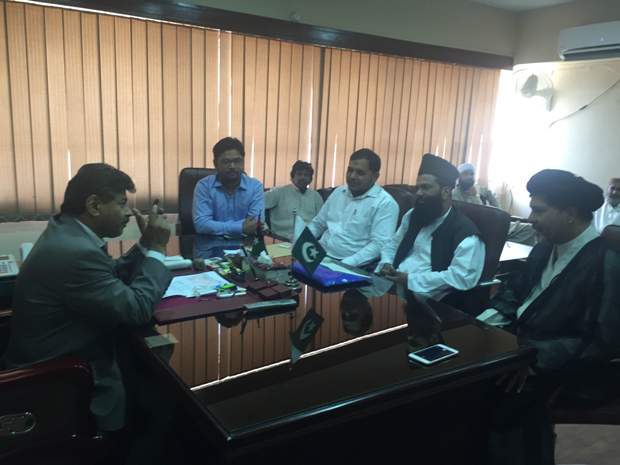 (PNIC) – Palestine Foundation Pakistan effort for the cause of Palestine in Pakistan stand unparalleled.
These sentiments were expressed by Abdul Qayyum Soomro, political advisor to former president Asif Ali Zardari and Pakistan Peoples Party leader, in a meeting with a delegation of Palestine Foundation Pakistan.
The Delegation was headed by PLF Presiding Committee Member and Jamiat Ulema Pakistan's Central Leadership Qazi Ahmed Noorani Siddiqui. The commission was accompanied by Majlis Wahdat e Muslimeen leader Maulana Baqir Zaidi, Tanzeem Akhwan-ul-Pakistan Central Leader Laiq Ahmed Khan and PLF Secretary General Sabir Abu Maryam.
Abdul Qayyum Soomro was bereaved that for the past 60 years Palestinian masses stand victim to Israeli atrocities, yet the muslim ummah won't stand united against their cause. He suggested that the only way to set muslim's Qibla Awal free from the clutches of the Zionist regime was 'Unity amongst muslim flanks'.
Sabir Abu Maryam briefed Soomro regarding the PLF's 10 years struggle fighting for the cause of Palestinians and inviting him to an upcoming event "Palestine – Country of the Palestinians", which he cordially accepted despite his busy schedule.