inhuman atrocities in Kashmir: India's state terrorism. Palestine Foundation Pakistan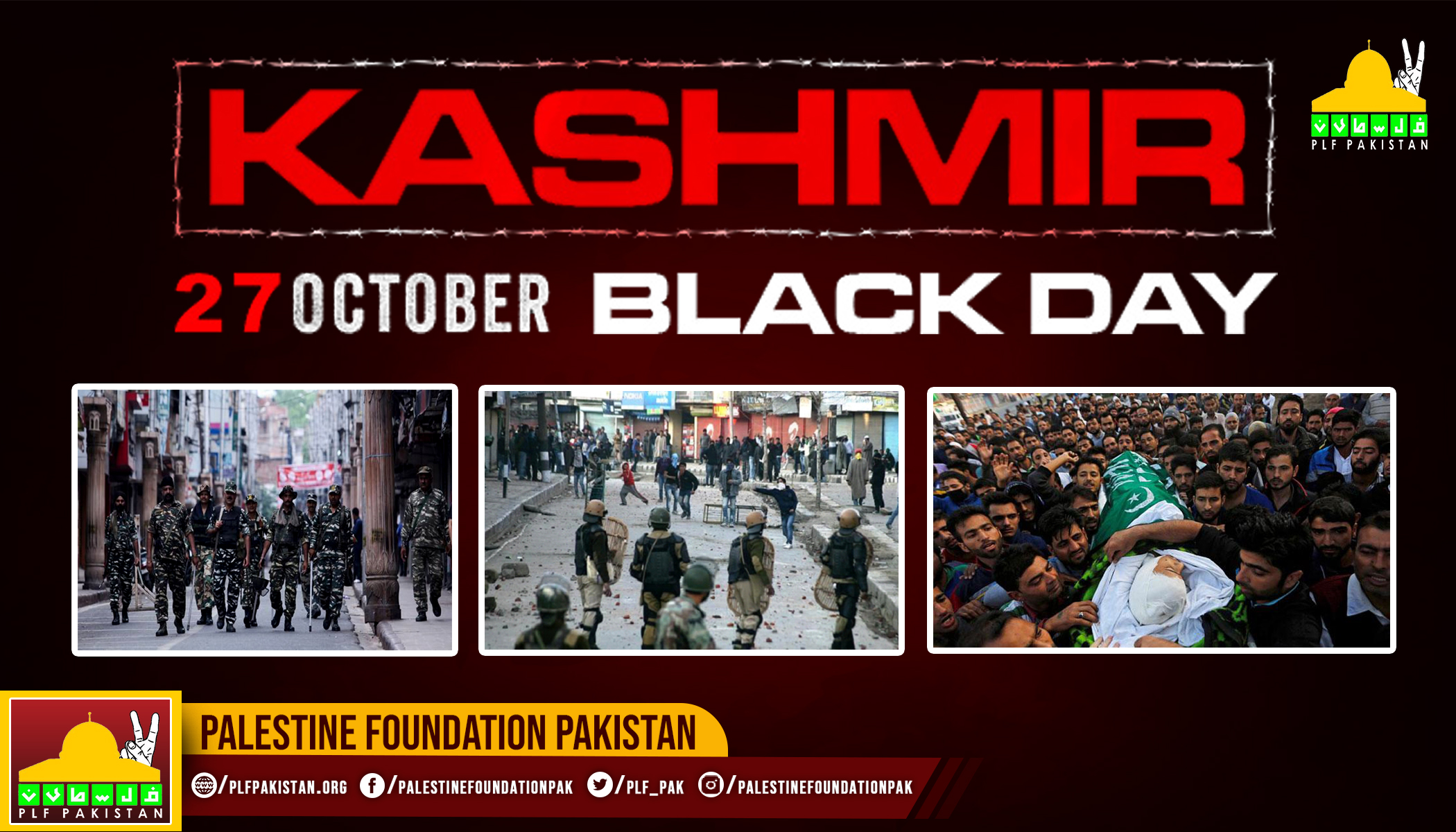 Karachi (Palestine News-Information Center) Palestine Foundation Pakistan (PLF) Central Patron Members including former Members of Sindh Assembly Mahfooz Yar Khan Advocate, Major (retd) Qamar Abbas, Muslim Pervez, Allama Baqir Zaidi, Israr Abbasi, Pir Azhar Hamdani, Allama Qazi Ahmad Noorani, Tariq Hassan, Younis Buneri, Arshad Naqvi, Faisal Sheikh, Allama Sajjad Shabbir, Matool Awan, Naeem Qureshi, Amir Nawaz Waraich, Karamat Ali, Qazi Zahid Hussain, Iram Butt, Bashir Saduzai and Dr. Sabir Abu Maryam in a joint statement titled October 27 Black Day.
They said that inhumane atrocities in occupied Kashmir have removed the veil from the ugly face of India. They said that India had not only invaded Kashmir in the year 1946 in violation of international law but had been staining the hands of Kashmiri people with blood for 74 years.
PLF leaders said that October 27 would be observed not only in the history of Kashmir but also in the history of the world as Black Day.
Leaders of Palestine Foundation Pakistan said that they fully support the struggle of Kashmiri people. The right to self-determination is a fundamental right of the Kashmiri people. The leaders further said that the Kashmir issue could not be resolved through dialogue but through the aspirations and resistance of the Kashmiri people. They demanded from the international community to take notice of the ongoing Indian state terrorism in Kashmir. The people of Pakistan and all the political parties are united for the Kashmir cause and assure the Kashmiri people that they will continue their struggle till the independence of Kashmir.