Injuries during clashes in West Bank, Occupied Jerusalem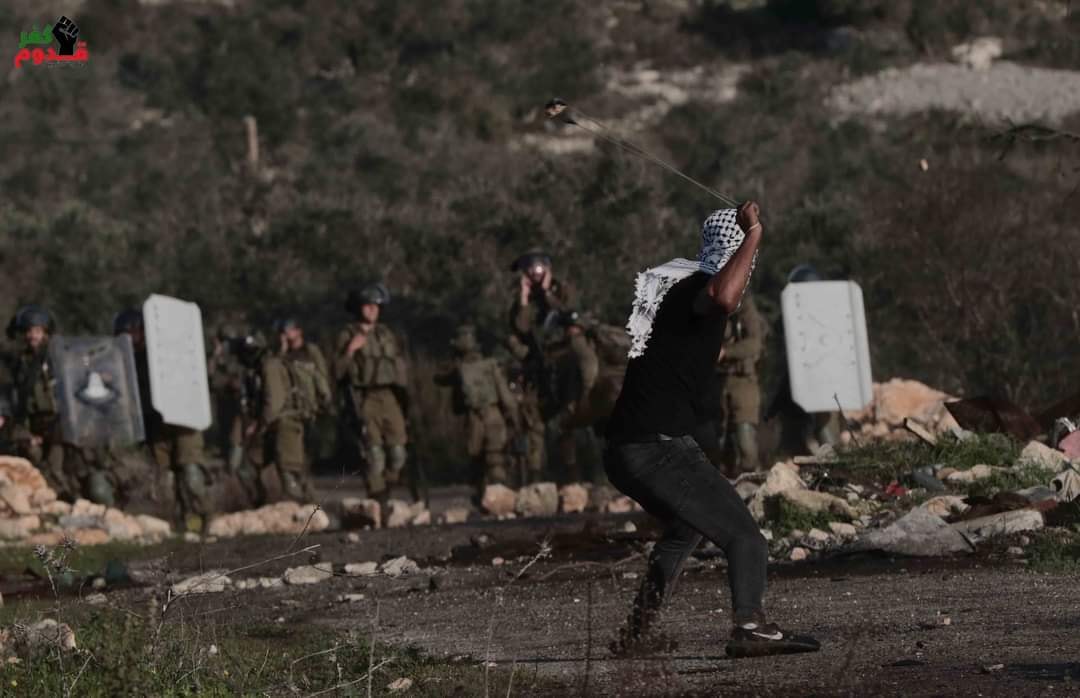 RAMALLAH (PNIC) Israeli occupation forces (IOF) quelled on Friday two marches in the West Bank while clashes were reported in the center of Occupied Jerusalem.
Participants in the weekly Beit Dajan march in Nablus said that IOF fired live bullets and rubber-coated metal bullets, stun grenades, and tear gas canisters at them. Three marchers were wounded by metal bullets while others suffered breathing problems.
The Beit Dajan march was launched from the village's mosque towards the lands threatened by seizure, east of the village, where clashes broke out with the IOF soldiers.
Meanwhile, another march was launched in Kafr Qaddum in Qalqilia rejecting the settlement activities and demanding an end to the closure of village's main street which has been closed for more than 18 years.
IOF suppressed the march and fired live bullets, stun grenades and tear gas canisters. One Palestinian was hit by a sponge bullet and others suffered breathing difficulties.
Meanwhile, the non-governmental Palestinian Red Crescent Society reported that six Palestinian youths were injured in clashes with the Israeli police in the center of Occupied Jerusalem.
Injuries of four of them were described as moderate while the injuries of the other two were minor and they were taken to the hospital.
Read more at
https://english.palinfo.com/46883
@Copyright The Palestinian Information Center