Joint efforts will continue to block the path of anti-national elements working for Israel in Pakistan.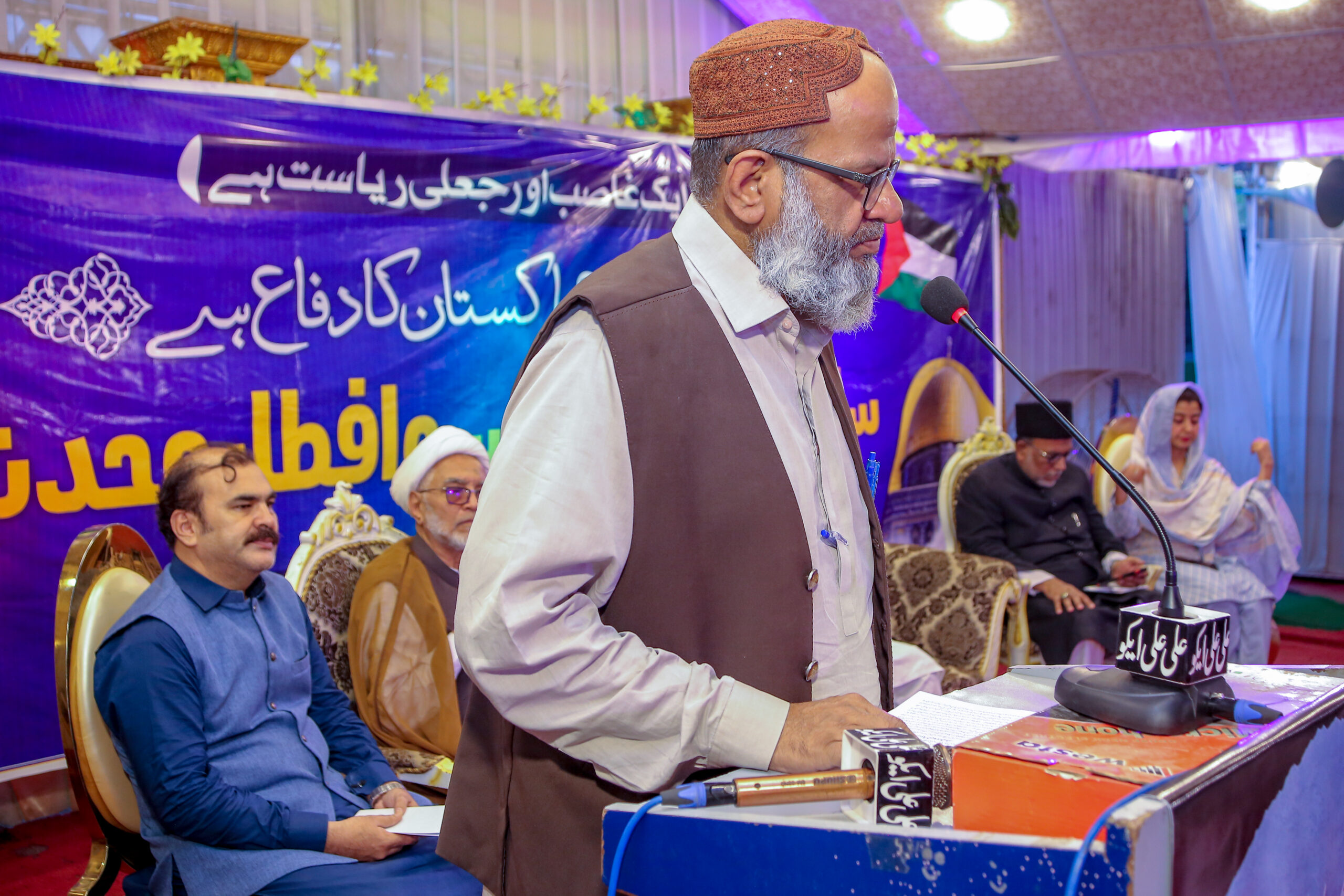 Karachi (Palestine Information Centre) Palestine Foundation Pakistan (PLF) has organized an annual Al-Quds meeting and unity Iftar on Sunday in the Ayesha Manzil Islamic Research Center lawn under the title of Al-Quds Day, in which religious scholars from all sects, preachers, scholars, intellectuals, university teachers, journalists, lawyers, including representatives of civil society and human rights organizations participated. Qari Abdul Waheed Younis performed the duties of hosting the meeting.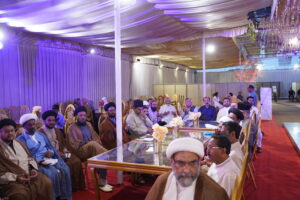 Addressing the Al-Quds meeting and unity Iftar program, PLF Patron Committee members including Jamaat-e-Islami Dr. Miraj-ul-Huda Siddiqui, Majlis Wahdat Muslim Pakistan Sindh President Allama Baqir Zaidi, former member of Sindh Assembly Major (retd) Qamar Abbas, Pakistan Tehreek Insaf leader Israr Abbasi, leader of Jamiat Ulema Pakistan Allama Qazi Ahmed Noorani, female intellectual Dr. Sadaf Mustafa and Secretary General of Palestine Foundation Pakistan Dr. Sabir Abu Maryam while speaking said that father of the nation, Muhammad Ali Jinnah categorically rejected the zionits regime Israel and Zionist state of Israel has been declared an illegitimate state. they said that the elements working for Israel in Pakistan are making heinous conspiracies to create a soft corner for the usurping Zionist state of Israel in schools and various places and want to undermine the ideological foundations of Pakistan.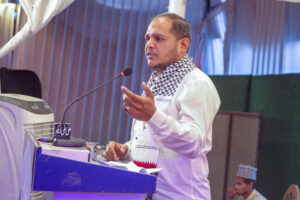 The speakers said that the government should make an official announcement to celebrate International Al-Quds Day on Friday in Ramadan and take strict action against the sleeper cells of Israel across the country.
The speakers said that the people of Pakistan will celebrate the International Al-Quds Day on Friday 23rd of Ramadan across the country.
They further said that the anti-national elements working for Israel in Pakistan cannot be left free, at any level. we will continue efforts to prevent them.
The speakers emphasized mutual unity to promote mutual unity and highlight the Palestinian issue, to fight the international Zionist conspiracies.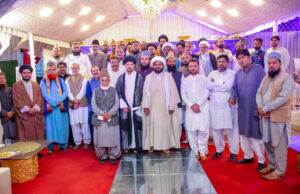 Muslim Parvez, Allama Mirza Yusuf Hussain, Allama Aqeel Anjum, Allama Nazir Taqvi, Mufti Firozuddin Rahmani, Mufti Murtaza Rahmani, Syed Arshad Naqvi, Maulana Dr. Aqeel Musa, Allama Baqir Hussain, Allama Hasan Raza, Maulana Mujeer, Allama Amin Ansari, Allama Abdul Khaliq Faridi, Mufti Dawood, Syed Shabar Raza, Mufti Abdul Mujeed, Sahibzada Maaz Nizami, Sahibzada Shah Hussain Rahmani, Faisal Sheikh, Allama Yaqub Qumi, Maulana Abbas Jafari, Pir Syed Arshad Hussain Ashrafi, Sahibzada Saqib Mahmood Noshahi, Muhammad Alam Badshah Advocate, Zahid Ali Advocate, Aqeel Muhammad Zawar, Agha Syed Sibtey Haider Mousavi, Allama Kamran Haider Abidi, Maulana Ghulam Abbas, Maulana Syed Badr Al Husnain, Hizbullah Jakharo, Agha Khasal Al Hasan, Allama Muhammad Ausja Rizvi, Jamshed Hussain, Tayyab Hussain, Maulana Junaid Bari, Allama Mubashir Hasan, Maulana Muhammad Raza Jafri, Masroor Hashmi, Maulana Azizur Rehman, Atif Mehdi, Fakhr Kashmiri, Karamat Ali, Ilyas Mughal and the working committee members of Palestine Foundation Pakistan were present.