IOF demolishes two Palestinian houses in Nablus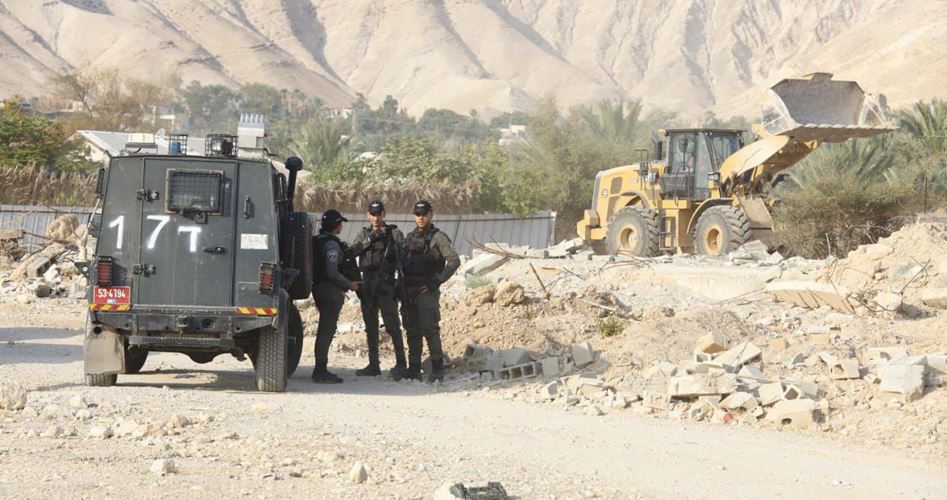 NABLUS, (The Palestine Information Centre)On Monday morning, the Israeli occupation forces (IOF) demolished two Palestinian-owned houses in Forush Beit Dajan village, east of Nablus.
Local sources confirmed that a large number of IOF soldiers, including military bulldozers, stormed the area and destroyed two homes that belonged to Samir Haj Muhammad and Yasser Abu Al-Kabash.
Haj Muhammad said that his eight family members were living in his demolished home, reaffirming that Israel's policy of home demolition will never thwart their will.
Israeli aggression against the Forush Beit Dajan village is on the rise. The IOF restricts its water supplies and destroys local water storage facilities.
In a failed attempt to force them to leave their lands for the profit of settlement expansion, the IOF prevents local residents from constructing their properties.