IPC-2013: PLO doesn't recognize Israel as a legitimate state, says PLO member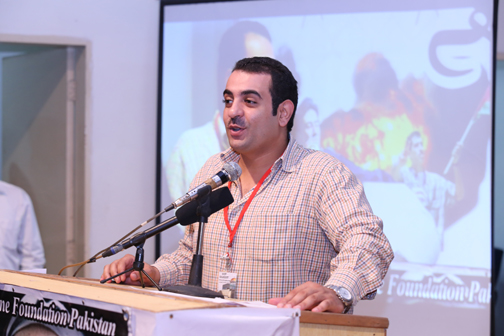 Mohammad Zazeh, a leader of the Palestine Liberation Organisation (PLO), has said that the post-Gulf War II situation compelled them to reach Oslo Accord but that should not be misunderstood because the PLO never considered Israel as a legitimate state.
Speaking at an international conference on Palestine he said that Israel is an illegitimate state that must cease to exist and an independent sovereign state of Palestine must be established.
International conference on "Palestine: Manifestation of Muslim Ummah's Unity" was held under the aegis of Palestine Foundation of Pakistan at Radio Pakistan auditorium here on Monday.
"Israel is an illegitimate state. Palestine belongs to Palestinians. An independent state of Palestine is what the Palestinians will get recognized," he said.
He said that Israel is a Zionist project that is aimed at grabbing the Muslim land from Morocco to Pakistan therefore all Muslims have to remain vigilant and foil the nefarious designs of Zionist enemy.
"Palestine and al Quds belong to all Arabs and Muslims. This is sacred land. Hazrat Mohammad (PBUH) had gone to Meraj from this holy place therefore that sacred plan have to be liberated from the Zionists," he vowed.