Islamic Awqaf warns of Israeli intent to change status quo at al-Aqsa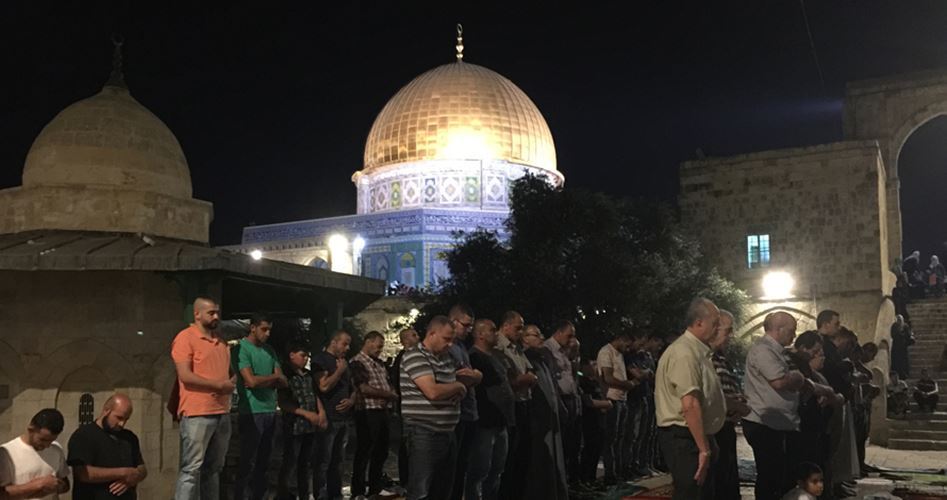 OCCUPIED JERUSALEM, (PNIC)
The Islamic Awqaf (endowment) Department in Occupied Jerusalem warned on Tuesday evening of the serious repercussions of underway Israeli attempts to change the status quo in the holy al-Aqsa Mosque.
The Awqaf Department strongly condemned Israel's intents to split up the al-Aqsa Mosque, the third holiest site for over a billion and 700 million Muslims around the globe.
The department held the Israeli occupation government responsible for the upshots of the calls recently launched by Israeli MKs to change the historical and legal status quo in the al-Aqsa Mosque and trigger incitement against the peaceful Muslim sit-inners.
The Endowment authorities urged all UN institutions to take up their duties vis-à-vis the al-Aqsa Mosque, take serious measures to cease the Israeli aggressions on Islamic holy sites in Occupied Jerusalem, and prosecute Israel for its violations of international resolutions as regards the sanctity of Jerusalem and its Christian and Islamic shrines.
PCHR report: Nine Palestinians killed during last week alone
GAZA (PNIC):-The Palestinian Center for Human Rights (PCHR) based in Gaza in its weekly report said Israeli violations of international law and international humanitarian law in the oPt continued during the reporting period (27 September – 03 October 2018). (more…)
Report: Wide cooperation between Israeli judicial system and Banks in favor of settlements
By: Madeeha Araj
The National Bureau for Defending the Land and Resisting Settlement said that the Israeli army and its affiliated organs are not only involved in the crime of forging the Palestinian documents which prove their ownership of the land, but also confiscate and (more…)
PCBS: 5% of Palestinian population are elderly
BETHLEHEM (PNIC):-On the occasion of the World Elderly day, the Palestinian Central Bureau of Statistics (PCBS) released a report, on Sunday, that the Palestinian society is considered a young society, where the percentage of young people is high and the percentage of the elderly is relatively low. (more…)