Islamic Bloc deplores continued political arrests, calls for action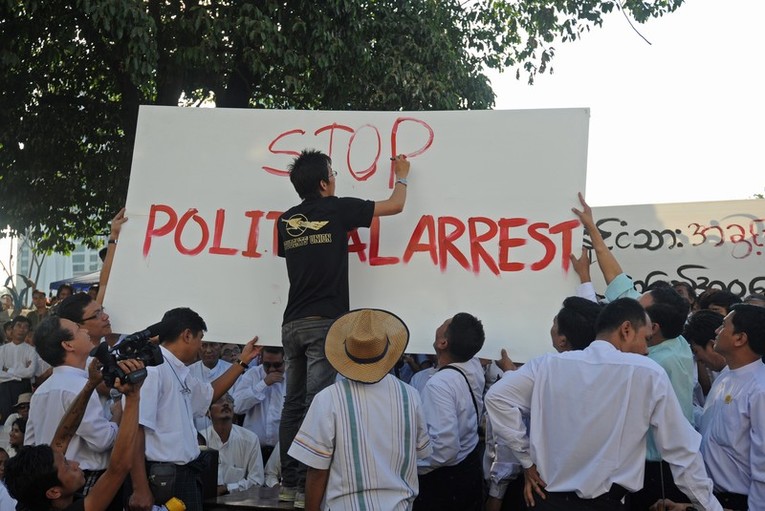 NABLUS, (PNIC)
The Islamic Bloc, the student wing of Hamas, at an-Najah University has condemned the persistence of the Palestinian Authority (PA) security apparatuses in arresting its members because of their political affiliation.
In a press release, the bloc said that its members' exposure to repeated arrests and persecution by the PA security forces is considered "a crime and an infringement on freedoms."
It warned that the PA security apparatuses' refusal to stop their persecution and detention of university students would destabilize the educational life within universities.
The bloc called on the administration of an-Najah University to necessarily intervene to have all detained students released from PA jails and work on protecting its students against future political arrests.
PCHR report: Nine Palestinians killed during last week alone
GAZA (PNIC):-The Palestinian Center for Human Rights (PCHR) based in Gaza in its weekly report said Israeli violations of international law and international humanitarian law in the oPt continued during the reporting period (27 September – 03 October 2018). (more…)
Report: Wide cooperation between Israeli judicial system and Banks in favor of settlements
By: Madeeha Araj
The National Bureau for Defending the Land and Resisting Settlement said that the Israeli army and its affiliated organs are not only involved in the crime of forging the Palestinian documents which prove their ownership of the land, but also confiscate and (more…)
PCBS: 5% of Palestinian population are elderly
BETHLEHEM (PNIC):-On the occasion of the World Elderly day, the Palestinian Central Bureau of Statistics (PCBS) released a report, on Sunday, that the Palestinian society is considered a young society, where the percentage of young people is high and the percentage of the elderly is relatively low. (more…)