'Israel' blows up Palestinian prisoner house north of Ramallah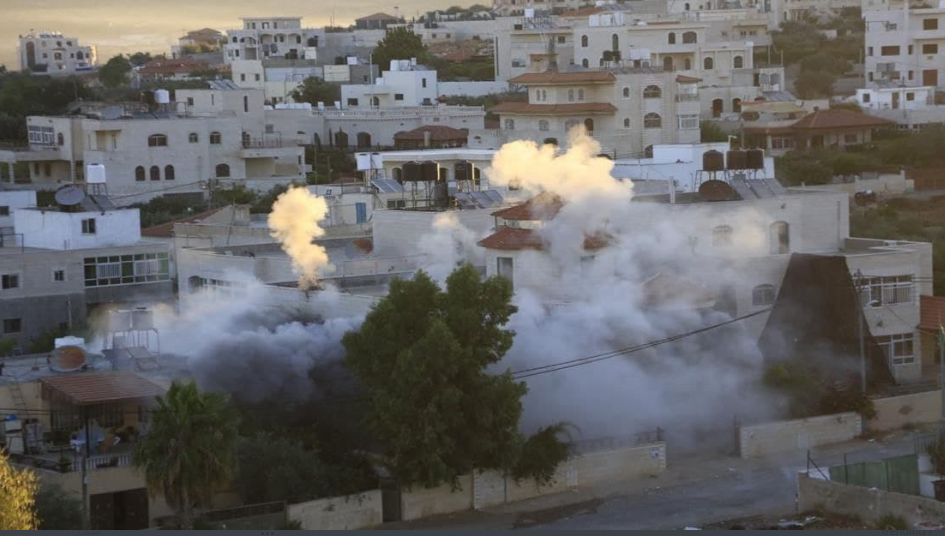 Ramallah – Israeli occupation forces earlier on Thursday blew up the house of the Palestinian prisoner, Montaser Shalabi, in Turmus Ayya town, north of Ramallah.
Local sources said Israeli forces raided the Turmus Ayya town, north of Ramallah, early this morning and started bombing the prisoner's house with explosives to the extent that some nearby buildings in the area of the town were also damaged due to the explosions.
Residents of the area were attacked by the forces when they raided the town. The forces, local sources said, used tear gas canisters and rubber bullets to disperse the residents. No injuries were reported, however
Last month, Israel's Supreme Court upheld the decision to destroy the two-story house of the family of the prisoner in a punitive measure, as it rejected a petition by his wife, who lives in the house with their children.
44-year-old Shalabi was detained by Israel's Shin Bet last May for performing an operation at Za'tara military checkpoint.
Shalabi had opened fire at colonial settlers near Za'tara military checkpoint, wounding 3 of them, one died later.
Shalabi does not belong to any of the resistance factions, however.