Israel endorses railway link with Saudi Arabia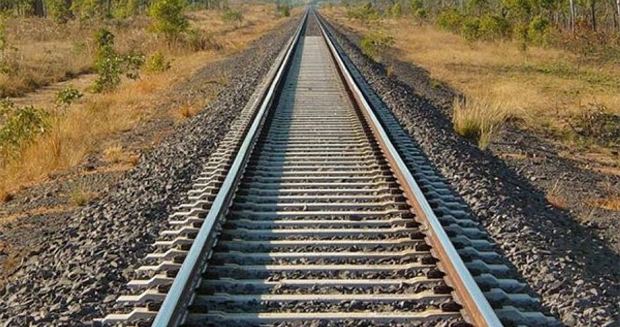 OCCUPIED JERUSALEM (PNIC)
:-Israel he has started consulting with leaders of some regional countries regarding a plan to build a railway linking the Saudi capital, Riyadh, with Haifa in Israel, as part of the deal of the century (peace plan) that the US seeks to force the Palestinians to accept.
According to The Times of Israel newspaper, Israeli premier Benjamin Netanyahu and his transportation minister Israel Katz agreed this week to begin promoting what they called their "Tracks for Regional Peace" initiative that will create a trade route connecting Europe with the Arab Gulf and Israel.
"Tracks for Regional Peace" is based on the planned extension of railway tracks in northern Israel, which would link Haifa's seaport to Jordan's rail network, which in turn will be linked with that of Saudi Arabia and other Sunni Arab states.
The plan, which may be secretly backed by Saudi Arabia and the United Arab Emirates, is allegedly aimed at creating a regional transportation system to enhance trade relations and promote peaceful coexistence between Gulf states and Israel.
Introduced in a new video released by Netanyahu and Katz's offices, the initiative will see the eastward extension of the Haifa-Beit She'an rail line to the Jordanian border and will also include a stop in Jenin, connecting the Palestinians to the broader plan.
Goods would be shipped from Europe to Haifa, allowing them to bypass civil war-torn Syria.
"There are two central components at the heart of this initiative," Katz explained when revealing the plan for the first time in April 2017. "Israel as a land bridge between Europe and the Mediterranean and Jordan; and Jordan as a regional transportation hub, which will be connected to a railroad system to Israel and the Mediterranean in the West; to Saudi Arabia, the Gulf states and Iraq in the East and southeast; and to the Red Sea, through Aqaba and Eilat, in the south."
"Beyond its contribution to Israel's economy, the Jordanian and the Palestinian economies, the initiative will connect Israel economically and politically to the region and will consolidate the pragmatic camp in the region," he claimed.
The existing transportation infrastructure in Israel, Saudi Arabia, and the Gulf will allow for the application of the initiative in a relatively short amount of time, the video said.
The initiative is said to also offer shorter, cheaper, and safer trade routes in light of regional instability threatening passageways through the Strait of Hormuz in the Persian Gulf and the Bab al-Mandab Strait at the southern end of the Red Sea.
In a meeting this week, Katz and Netanyahu reached an agreement regarding the details of the initiative, with the latter instructing his office to begin advancing the plan in consultations with the US, European Union, and various countries in the Middle East and Asia.
PCHR report: Nine Palestinians killed during last week alone
GAZA (PNIC):-The Palestinian Center for Human Rights (PCHR) based in Gaza in its weekly report said Israeli violations of international law and international humanitarian law in the oPt continued during the reporting period (27 September – 03 October 2018). (more…)
Report: Wide cooperation between Israeli judicial system and Banks in favor of settlements
By: Madeeha Araj
The National Bureau for Defending the Land and Resisting Settlement said that the Israeli army and its affiliated organs are not only involved in the crime of forging the Palestinian documents which prove their ownership of the land, but also confiscate and (more…)
PCBS: 5% of Palestinian population are elderly
BETHLEHEM (PNIC):-On the occasion of the World Elderly day, the Palestinian Central Bureau of Statistics (PCBS) released a report, on Sunday, that the Palestinian society is considered a young society, where the percentage of young people is high and the percentage of the elderly is relatively low. (more…)