Israel MP will address pro-Palestinian event in Canada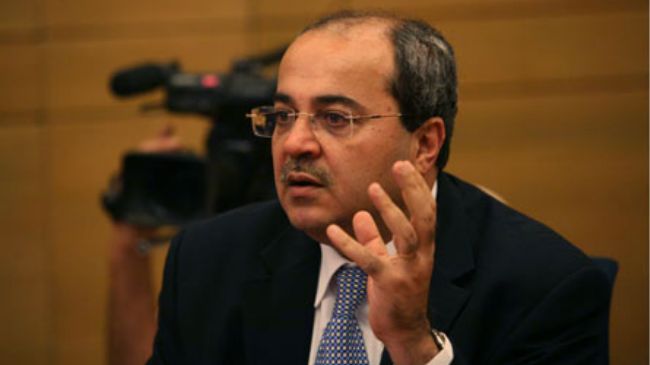 An Arab Israeli lawmaker plans to deliver a speech during an April 15 event organized by the Ottawa Palestine Solidarity Network (OPSN), which is planned to commemorate "Land Day."Member of the Israeli parliament (Knesset) Ahmad Tibi will address the ceremony on a day when Palestinians mark the occupation of their territories by the Israeli army.
 The OPSN introduces itself as "Ottawa's city-wide coalition of unions, faith groups, students, and community organizations, uniting to demand peace and justice in the Middle East and an end to Canadian complicity in humanitarian abuses." The group's website says it was established in 2006 to condemn Israel's "indiscriminate attacks on civilians in Gaza and Lebanon." The OPSN supports the Israeli Apartheid Week ceremonies in Canada, backed blockade-busting convoys heading for the Gaza Strip, and organized rallies in protest at Israeli leaders' visits to Canada. In March 2010, the OPSN called a protest rally against Israeli Prime Minister Benjamin Netanyahu's visit to Toronto with the slogan "War criminals not welcome here!" Tibi, once an advisor to late Palestinian Authority chief Yasser Arafat, is a member of a political coalition with the Islamic Movement in Israel, led by another Arab Israeli Knesset member, Ibraham Abdullah Sar-sur. The alliance seeks the liberation of Israeli-occupied Palestinian territories and supports the formation of a Palestinian state with al-Quds (Jerusalem) as its capital.