Israeli airport police deport 18 pro-Palestinian activists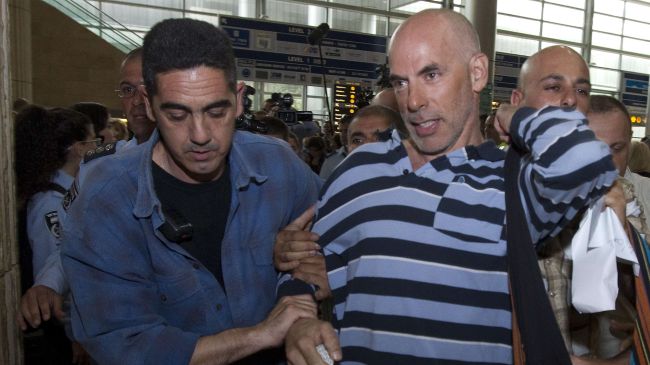 Israeli police at Ben Gurion Airport of Tel Aviv have deported 18 pro-Palestinian activists taking part in the "Welcome to Palestine 2012" fly-in campaign to express support for the Palestinian cause.The 18 activists were among 78 people who had been detained at Ben Gurion Airport. The remaining 60 activists were detained due to their refusal to return. The 78 activists included 51 French nationals,
11 British nationals, six Italians, five Canadians, two Spanish people and three others from Switzerland, Portugal and the United States. An Israeli police spokesperson at Ben Gurion Airport said the activists had been detained by Sunday midnight local time. On April 14, Israel deployed hundreds of police force at the airport to obstruct the pro-Palestinian activists arriving there. Major European airlines, under heavy pressure from the Israeli regime, cancelled about 300 tickets for the passengers heading for Palestine on Sunday. The move sparked angry demonstrations by activists at airports in several European capitals. Organizers of the "flytilla" to Palestine, the "Welcome to Palestine 2012" campaign, had previously scheduled a gathering of activists at Ben Gurion Airport on Sunday. The campaigners had plans to travel to the West Bank city of Bethlehem and other Palestinian cities in the territory. This is not the first flytilla that planned a trip to the occupied Palestinian territories. In July 2011, Israeli authorities made intense efforts to interrupt the first flytilla and arrested a number of activists. About 120 people were also denied entry and deported. In addition, several European countries prohibited activists from boarding their flights as the Tel Aviv regime had already blacklisted them.