Israeli army razes house in northwest of Ramallah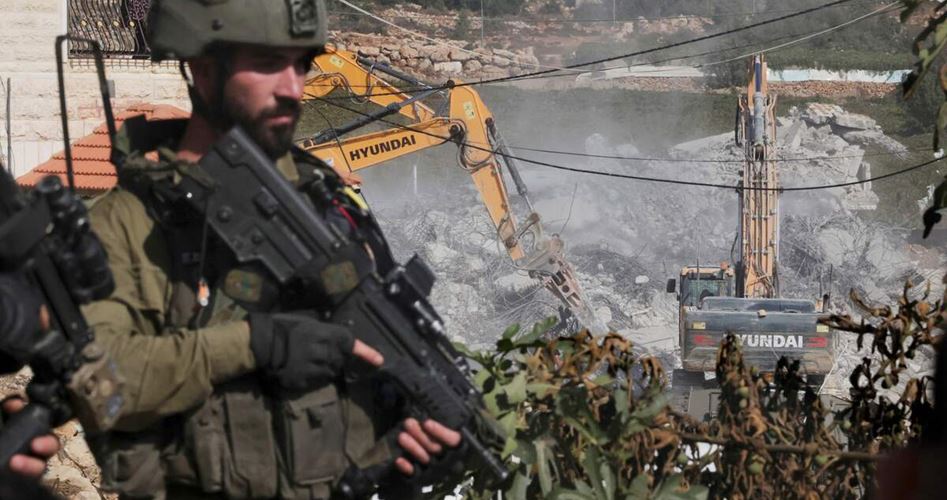 The Israeli occupation army demolished on Monday morning a Palestinian house in Umm Safa village in the northwest of Ramallah under the pretext of unlicensed construction.
According to local sources, a bulldozer escorted by Israeli forces demolished a house under construction in the Jabel al-Ras area in the village.
The Israeli army claimed that the house was built without a permit in Area C of the West Bank, under Israeli military control.
The Israeli forces also bulldozed swaths of private land and agricultural roads in the village, which provoked clashes with residents