Israeli court refuses to end Sheikh Salah's isolation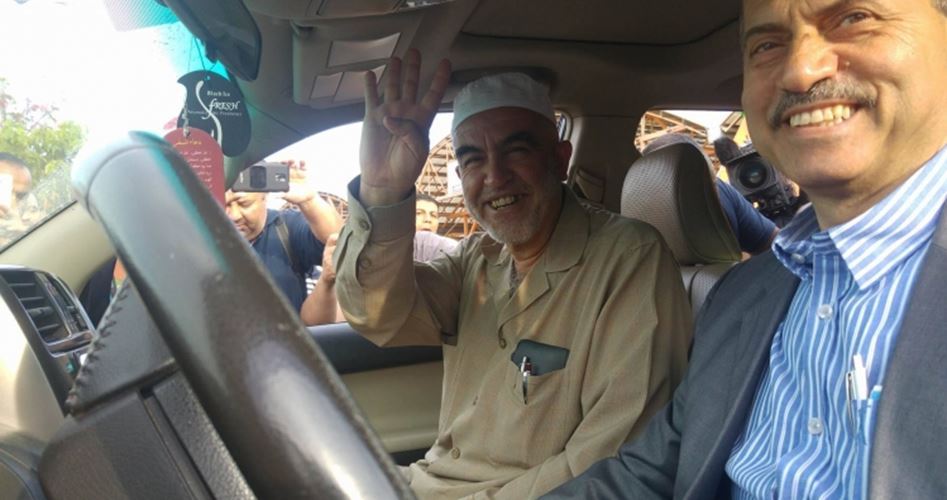 OCCUPIED JERUSALEM, (PNIC)ÂÂ 
An Israeli court refused Tuesday to end the isolation of Sheikh Raed Salah, head of the Islamic Movement within the Green Line, Mizan Center for Human Rights revealed.
The center had earlier submitted an appeal for ending Sheikh Salah's isolation.
The Israeli Prison Service (IPS) had sent Sheikh Salah to solitary confinement since his detention on May 8, 2016 and imposed on him a number of punitive measures.
"We have sent several letters to the IPS asking for clear justification over Sheikh Salah's continued isolation. However, we received no response," according to the center.ÂÂ Sheikh Salah's isolation has been renewed each month since his detention, the center pointed out.
For his part, the lawyer Khaled Zabarqa affirmed that the Israeli court refused to end Sheikh Salah's isolation under the pretext that he could influence the other prisoners.
Sheikh Salah, who is serving a nine-month sentence, is currently held in Raymond prison's solitary confinement.
The lawyer described the court's decision as an illegal, arbitrary decision.
Sheikh Salah was sentenced last year for alleged incitement to violence over a sermon he delivered in 2007 in occupied Jerusalem.
PCHR report: Nine Palestinians killed during last week alone
GAZA (PNIC):-The Palestinian Center for Human Rights (PCHR) based in Gaza in its weekly report said Israeli violations of international law and international humanitarian law in the oPt continued during the reporting period (27 September – 03 October 2018). (more…)
Report: Wide cooperation between Israeli judicial system and Banks in favor of settlements
By: Madeeha Araj
The National Bureau for Defending the Land and Resisting Settlement said that the Israeli army and its affiliated organs are not only involved in the crime of forging the Palestinian documents which prove their ownership of the land, but also confiscate and (more…)
PCBS: 5% of Palestinian population are elderly
BETHLEHEM (PNIC):-On the occasion of the World Elderly day, the Palestinian Central Bureau of Statistics (PCBS) released a report, on Sunday, that the Palestinian society is considered a young society, where the percentage of young people is high and the percentage of the elderly is relatively low. (more…)