Israeli forces attack Palestinians protester in Jerusalem al-Quds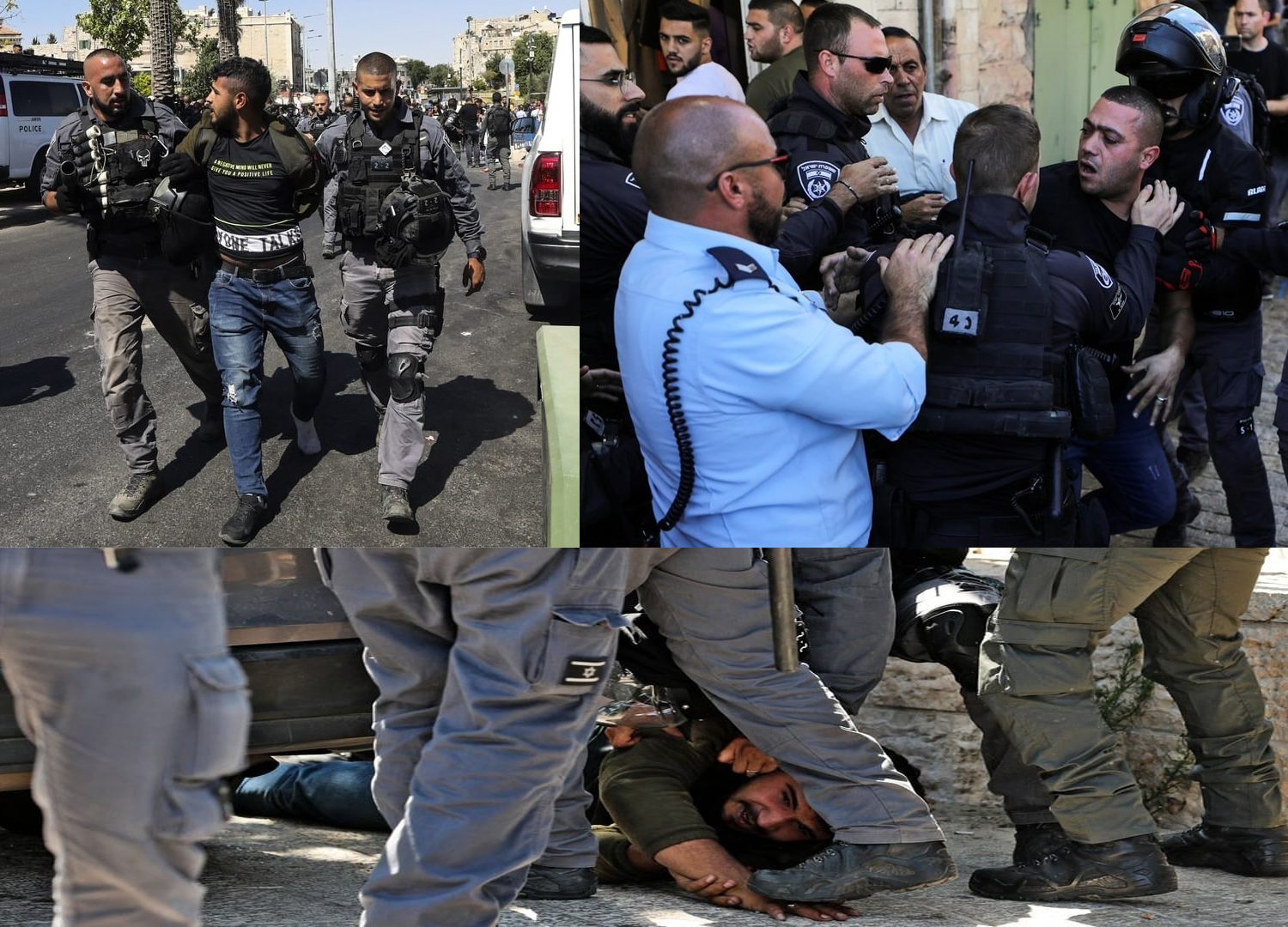 Israeli forces have attacked Palestinian protests held in response to a rally staged by far-right Israeli settlers commemorating the regime's seizure and subsequent occupation of East Jerusalem al-Quds in 1967.
The military forces used rubber-coated metal bullets, shock grenades, and tear gas canisters to break up the Palestinian rally in Bethlehem on Tuesday, causing several people, including three journalists, to suffer tear gas inhalation.
The protesters and Palestinian homes at the entrance to the al-Aroub refugee camp in Hebron (al-Khalil) were also targeted by Israeli tear gas.
Meanwhile, at least six Palestinians were arrested by Israeli soldiers, while scores more were attacked and evicted from the Damascus Gate, the main entry to the Muslim Quarter of the Old City.
Police were expected to prevent marchers from going through the Damascus Gate, which is also home to shrines sacred to Judaism, Islam, and Christianity and is the most sensitive site in the Israeli-Palestinian conflict.
According to the Palestinian Red Crescent, at least 17 Palestinians were wounded by Israeli forces in the surrounding area of the Old City.
Palestinian national and Islamic organizations had called for a day of rage rallies across the occupied Palestinian lands in response to the Israelis so-called "march of the flags."
The march, which was held by far-right Israeli settlers through occupied East Jerusalem al-Quds on Tuesday, risks reigniting tensions with Palestinians and poses an early challenge to Israel's new administration.
Palestinians view the march as provocative as Israeli settlers display their dominance over the occupied region.
Previous marches included Israeli cries of "Death to Arabs," as well as attacks on Palestinian homes and shops in the Old City.
Prior to the Israeli rally, Hamas had warned Israel against holding such a rally as it might prompt the Gaza-based resistance group to give another crushing military response to the regime.
Senior Hamas official Moussa Abu Marzouk had warned that if the enemy carried out "its usual activities" in Jerusalem al-Quds and other places, "our decision is already made that it is possible the war will return."
Marzouk added that "striking all of Israel's cities" is still an option for Hamas in response to Israeli actions in Jerusalem al-Quds.