Israeli forces brutally assault, arrest Palestinian man in Al-Aqsa Mosque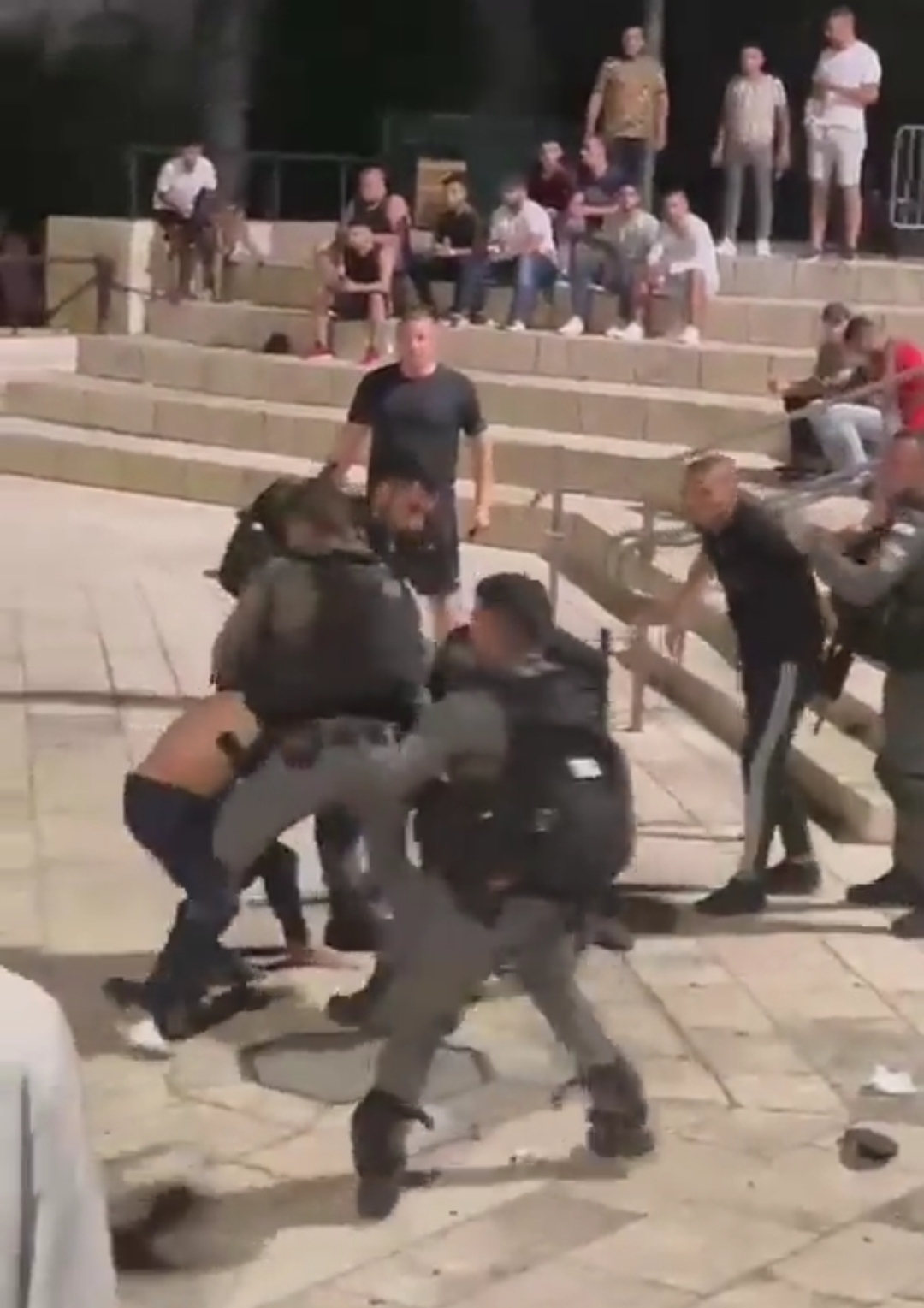 Occupied Jerusalem – Israeli occupation forces on Sunday night brutally assaulted and arrested a Palestinian young man in the courtyards of Al-Aqsa Mosque.
Local sources said the Israeli forces brutally attacked the young man, beat and arrested him in the courtyard of the Damascus Gate- which Palestinians call Bab al-Amoud Gate.
Video footage shows Palestinians in the courtyards of the mosque were trying to prevent the forces from beating the man violently, but the forces also arrested one of them and attacked another.
Israeli forces always attack Palestinian worhipers at the courtyards of the Mosque with sound grenades, rubber bullets and pepper gas.
The forces also station at the gates of the mosque and detain dozens of Palestinian young men and boys, after assaulting and beating them.
Al-Aqsa Mosque is the third holiest site in Islam which located in occupied Jerusalem