Israeli forces detain 23 Palestinians, including 2 minors in West Bank raids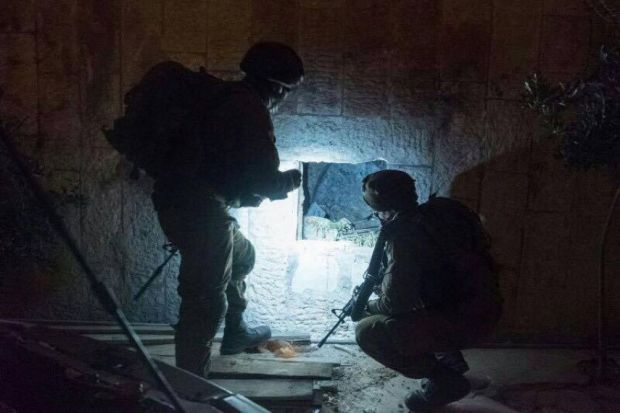 HEBRON – (PNIC) –
Israeli forces detained at least 23 Palestinians – including two minors – Tuesday night and Wednesday morning across the occupied West Bank, with a raid in the Shufat refugee camp sparking hours-long clashes, while the Israeli army said they also uncovered homemade weapons and ammunition in the southern district of Hebron.
Locals in Hebron City told Ma'an that Israeli forces raided several homes in the Jabal Jawhar and al-Salaymeh neighborhoods of the city, including the homes of Hammudeh Jaber, Faisal al-Rajabi, Rawhi al-Atrash, Anas al-Rajabi, Ammar al-Rajabi, Ahmad al-Rajabi, Hamzeh Shannan, and Abu Iyad Abu Hussein.
The Israeli army claimed in a statement Wednesday morning that homemade weapons, knives, combat equipment, ammunition, and a stolen vehicle were found in Jabal Jawhar.
Israeli forces also detained Abd al-Rahman Abd al-Qader Mahmoud Sabbah after raiding and searching his home in Hebron City, allegedly finding home-made weapons.
According to an Israeli army spokesperson, a second Palestinian was detained in Hebron City.
Local activist Muhammad Ayyad Awad in the village of Beit Ummar north of Hebron said that Israeli forces raided the al-Bayyada, Assideh, Bahr, and al-Thahr neighborhoods of the town, ransacking and searching several houses, detaining Mutaz Muhammad Aymad Ikhleil, 27, Muhammad Issa Muhammad Bahr, and Zuheir Mahmoud al-Allami, 18.
An Israeli army spokesperson told Ma'an that the three detained in Beit Ummar were suspected "Hamas operatives."
All were former prisoners who spent different periods of time in Israeli jails and prisons, according to Awad.
Awad added that Israeli soldiers delivered a summons to 16-year-old Fadi Muhammad Fawzan to appear for interrogation by Israeli intelligence, before Israeli forces retreated to the Etzion military camp in northern Beit Ummar.
The Israeli army said they detained two Palestinians in al-Arroub refugee camp north of Hebron City, including Muhammad Youssef Jawabreh who was identified by local sources.
Another Palestinian identified by locals as Ali Muhammad Amr was detained from the city of Dura west of Hebron, confirmed by the Israeli army spokesperson.
Seven Palestinians from Hebron have been killed by Israeli forces since Thursday, amid an uptick in violence after a period of relative calm, since a wave of unrest began nearly a year ago across the occupied Palestinian territory and Israel that has seen 230 Palestinians killed by Israelis and 32 Israelis killed by Palestinians.
In the wake of this week's surge in violence, the Israeli army decided to deploy an additional battalion to the Hebron district.
Meanwhile, fierce clashes erupted early Wednesday morning in Shufat refugee camp in the central occupied West Bank district of Jerusalem after Israeli forces raided the camp, detaining eight Palestinians.
Spokesperson for the Fatah movement in Shufat, Thaer Fasfous, said that clashes continued for hours following the raid.
He added that Israeli soldiers tore down posters commemorating residents of the camp who have been killed by Israeli forces, which were put up at the entrance to the refugee camp.
Head of the Jerusalem Committee for Families of Prisoners Amjad Abu Asab identified those detained in Shufat as Tareq Kayyaleh, Usama Kayyaleh, Jumaa Kayyaleh, Mahmoud Imran Alqam, 16-year-old Mahmoud Muawiya Alqam, and Nizar Muhammad Ali.
Locals added that Israeli forces also detained Majd Kayyaleh, and Mansur al-Akkari — the brother of Ibrahim al-Akkari, shot dead in 2014 after committing car ramming attack in Jerusalem.
Israeli forces also raided Aida refugee camp in the southern occupied West Bank city of Bethlehem later Wednesday morning, detaining two brothers identified by locals as Firas Muhammad Nasrallah al-Umour, 24, and his brother Fadi, 26.
Locals said that Israeli undercover forces raided the al-Umour house before detaining the brothers and taking them to an unknown location.
According to social media reports from residents of Aida, Israeli forces raided the camp specifically to detain Fadi, and because the soldiers could not distinguish between the two brothers, they detained both of them. Once their identities were confirmed, Israeli forces released Firas on Wednesday afternoon.
Meanwhile, 16-year-old Abd al-Aziz Khaled Damdum was detained from the town of Eizariya in the Jerusalem district, which was confirmed by the Israeli army.
Israeli forces also reportedly detained Muhammad Abu Ghazaleh from the Old City of occupied East Jerusalem and Rabie Wael Issa from Bethlehem.
In the northern occupied West Bank, locals said that Abdullah Harb Imran was detained from the village of Burin in the district of Nablus, while Ammar Nayif was detained from Kafr al-Dik in the district of Salfit, with an Israeli army spokesperson confirming both detentions.
According to Addameer, 7,000 Palestinians were held in Israeli prisons as of August. The group estimates that 40 percent of Palestinian men have been detained by Israel at some point in their lives.
PCHR report: Nine Palestinians killed during last week alone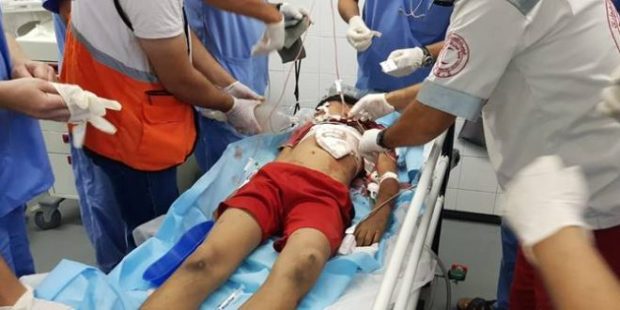 GAZA (PNIC):-The Palestinian Center for Human Rights (PCHR) based in Gaza in its weekly report said Israeli violations of international law and international humanitarian law in the oPt continued during the reporting period (27 September – 03 October 2018). (more…)
Report: Wide cooperation between Israeli judicial system and Banks in favor of settlements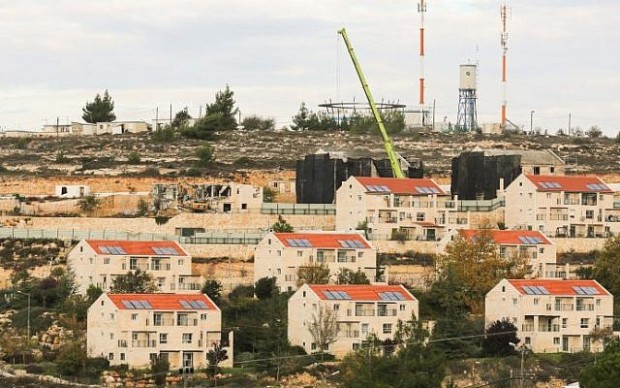 By: Madeeha Araj
The National Bureau for Defending the Land and Resisting Settlement said that the Israeli army and its affiliated organs are not only involved in the crime of forging the Palestinian documents which prove their ownership of the land, but also confiscate and (more…)
PCBS: 5% of Palestinian population are elderly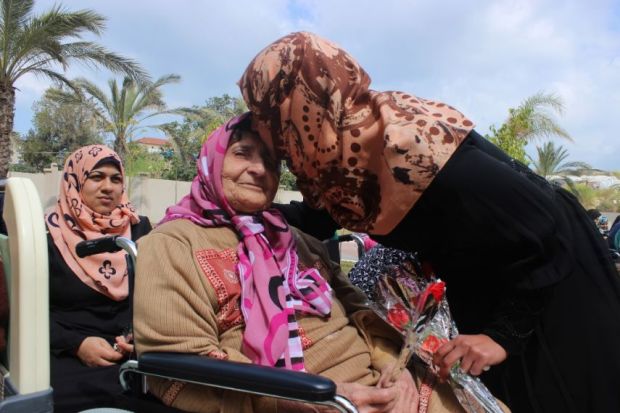 BETHLEHEM (PNIC):-On the occasion of the World Elderly day, the Palestinian Central Bureau of Statistics (PCBS) released a report, on Sunday, that the Palestinian society is considered a young society, where the percentage of young people is high and the percentage of the elderly is relatively low. (more…)