Israeli forces harass Palestinian worshipers in Al-Aqsa Mosque, obstruct movement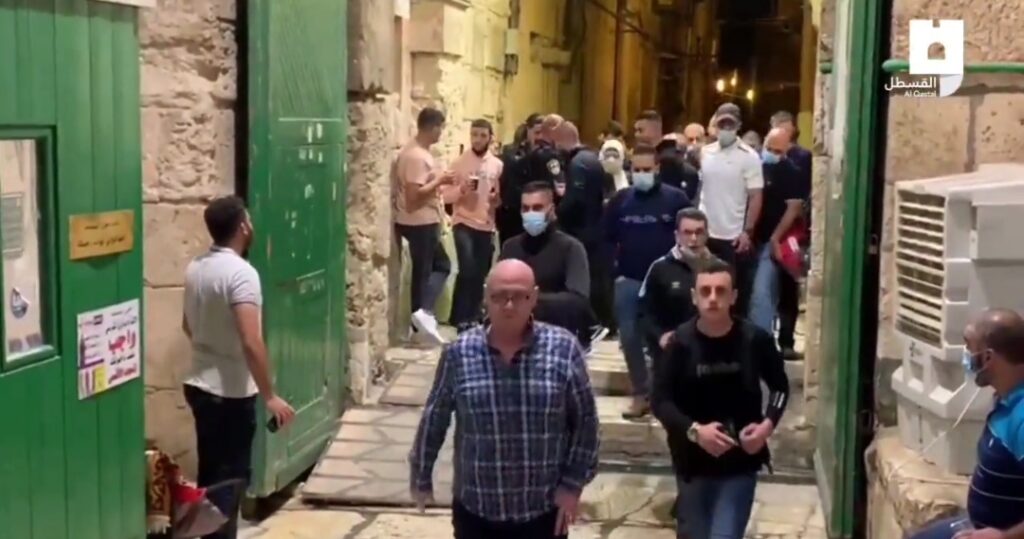 Occupied Jerusalem – Israeli occupation forces in the early morning hours of Friday harassed Palestinian worshipers in their way to the Al-Aqsa Mosque in the occupied city of Jerusalem, and obstructed their movements.
The forces seized all the Palestinian worshipers' identity documents while in their way to enter the mosque to perform the Al-Fajr prayer (the dawn prayer).
The forces also obstructed the worshipers' movement to the mosque as they held a large number of them near the Bab Huta gate, one of the mosque's gates.
On Thursday night, Israeli settlers were also seen provoking the worshipers in the mosque by blowing in the trumpet and making big and terrible sounds.
Yesterday, September 17, the forces blocked main roads in the occupied city of Jerusalem under the pretext of the Jewish holiday of Yom Kippur, restricting Palestinian movement to their neighbourhoods, while Israeli settlers broke into al-Aqsa Mosque and provoked the Palestinians.
The closure was expected to remain in place until the evening as the Israeli occupation authorities installed iron and cement blocks and forced the Palestinian shops in the Old City to close.