Israeli forces injure 5 Palestinians in Beit Dajan in Nablus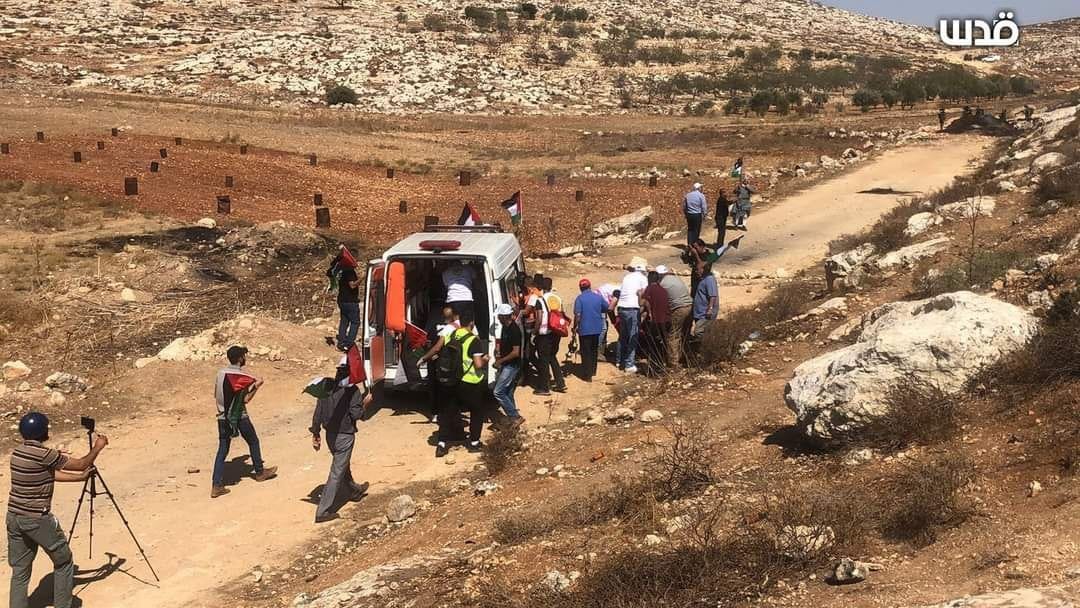 Nablus – At least 5 Palestinian protesters were injuried by Israeli occupation forces on Friday in Beit Dajan village in Nablus in the occupied West Bank.
The Palestinian Red Crescent said at least 5 Palestinians were injuried with rubber-coated metal bullets fired at them by the Israeli forces in Beit Dajan.
Beit Dajan has seen weekly protests against the Israeli occupation, as lands spread across approximately 6,650 acres, according to the Applied Research Institute – Jerusalem, large swathes of territory east of the village have been confiscated by the occupation state, labelled military zones and turned into the site for military bases and settlements, which are illegal under international law.
A large part of the village lands were seized for the construction of Al-Hamra and Mekhora (Mehola) illegal settlements, east and southeast of the village, in 1971 and 1973.