Israeli forces kidnap Palestinian young man in Jenin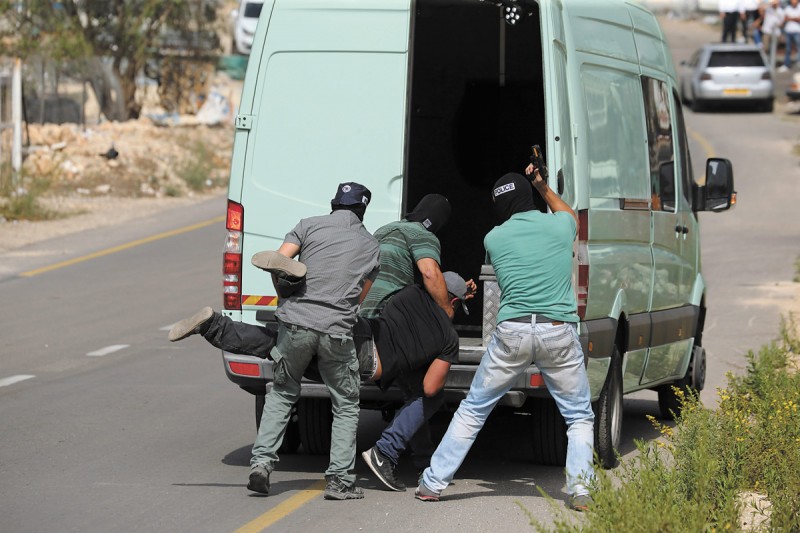 JENIN, Israeli forces in plain clothes on Wednesday afternoon kidnaped a Palestinian young man from his workplace in Jenin City, north of the occupied West Bank.
Local sources told a reporter for the Palestinian Information Center (PIC) that undercover soldiers stormed al-Razi Hospital in Jenin and kidnaped Islam al-Qanbaa from its kitchen, where he works.
Video footage showed plain-clothes soldiers carrying the young man and bundling him into a van before driving off.
Islam is the brother of prisoner Ahmed al-Qanbaa — a member of al-Qassam Brigades of Hamas and friend of martyr Ahmed Jarrar, who was killed by Israeli forces in 2018.