Israeli forces repress funeral of young man whom they killed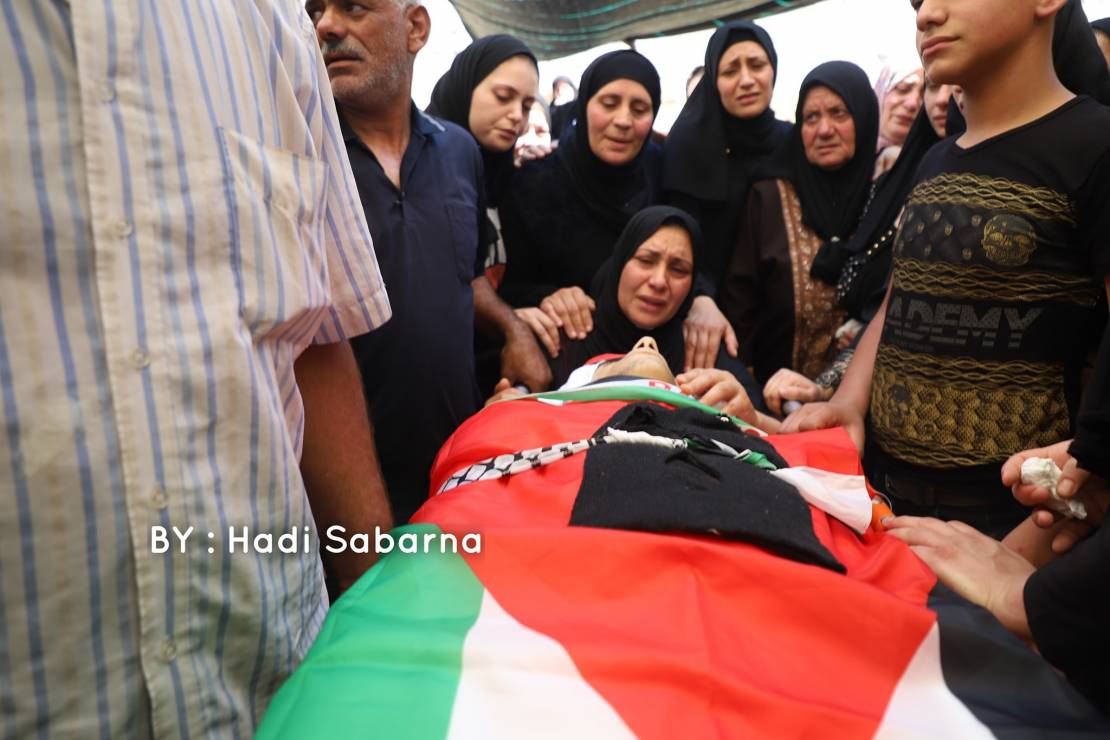 Occupied Hebron – Hundreds of Palestinians on Friday took part in Shawkat Awad's (20 years old) funeral in Beit Ummar, Hebron. Israeli soldiers had shot dead Awwad on Thursday. The soldiers repressed the funeral of the young man using rubber-coated metal bullets, tear gas and stun grenades, and skunk water.
The participants chanted slogans against the occupation and its crimes. They also called for retaliation.
Subsequently, Israeli soldiers attacked the funeral, which sparked confrontations. The soldiers threw tear gas and stun bombs at the participants. They also used rubber-coated metal bullets and skunk water.
The funeral started after performing the funeral prayer. Israeli forces attacked the participants and chased them in the streets of the town. Dozens got suffocated when Israeli soldiers, who climbed the roofs of some houses, threw poisonous tear gas grenades.