Israeli forces rolls into Qalqilya, ravages civilian homes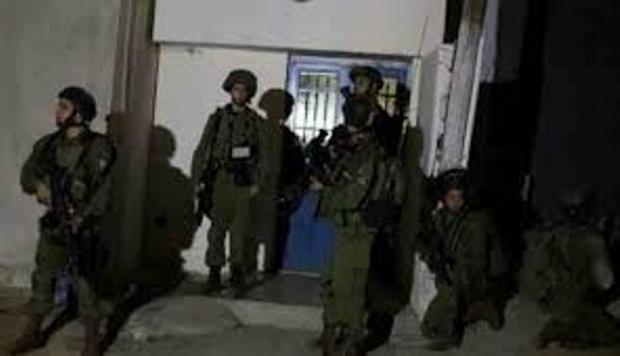 QALQILYA –(PNIC)The Israeli occupation forces (IOF) at dawn Wednesday stormed the West Bank province of Qalqilya and wreaked havoc on civilian homes.
According to a PIC on-the-spot reporter, the IOF broke into the home of the Palestinian civilian Hussam Isahaq in Azzoun town and rummaged into the building before they aggressively attacked the native inhabitants.
A number of civilians were detained by the IOF near the main entrance to Azzoun before they were released afterwards.
The IOF also rolled into Kafr Thuluth town and scoured residential neighborhoods.
The occupation troops sealed off the main access roads to the town and raked through the area, triggering panic among children.
PCHR report: Nine Palestinians killed during last week alone
GAZA (PNIC):-The Palestinian Center for Human Rights (PCHR) based in Gaza in its weekly report said Israeli violations of international law and international humanitarian law in the oPt continued during the reporting period (27 September – 03 October 2018). (more…)
Report: Wide cooperation between Israeli judicial system and Banks in favor of settlements
By: Madeeha Araj
The National Bureau for Defending the Land and Resisting Settlement said that the Israeli army and its affiliated organs are not only involved in the crime of forging the Palestinian documents which prove their ownership of the land, but also confiscate and (more…)
PCBS: 5% of Palestinian population are elderly
BETHLEHEM (PNIC):-On the occasion of the World Elderly day, the Palestinian Central Bureau of Statistics (PCBS) released a report, on Sunday, that the Palestinian society is considered a young society, where the percentage of young people is high and the percentage of the elderly is relatively low. (more…)