Israeli jailers end administrative detention of hunger striker Safadi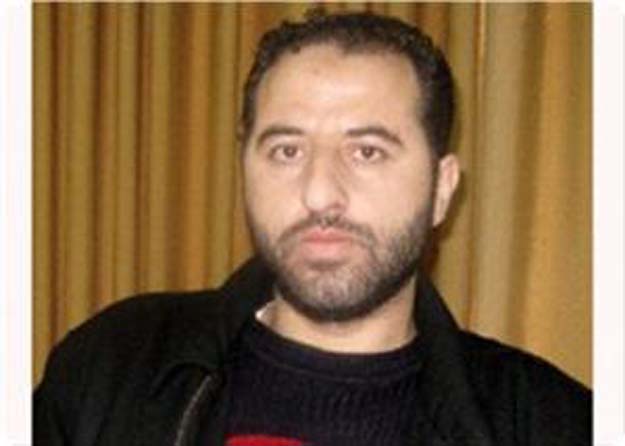 NABLUS, The Israeli occupation regime released on Monday afternoon Palestinian prisoner Hasan Safadi from Nablus city after he spent more than one year
in administrative detention without any guilt.The family of the prisoner along with dozens of citizens came in procession of cars in the morning at Jabara checkpoint east of Tulkarem and waited for long hours before they took Safadi back to his hometown Nablus where a ceremony was held to celebrate his release.
The prisoner told a news conference following his release that he earned his freedom after a long battle of steadfastness and days of hunger strike."Freedom can only be taken forcibly from the occupation which understands nothing but the language of force," he told journalists.
For its part, Hamas Movement congratulated the prisoner, his family and the Palestinian people on his release from Israeli jails."As we, in Hamas, are sharing this joy with our people and brave prisoners, we warn the Zionist occupation of the consequences of its persistence in its violations and crimes against our heroic prisoners and emphasize that their liberation will remain our top priority until they enjoy freedom on the soil of their homeland," Hamas stressed in a press release.Safadi went on long hunger strike twice after he was jailed on June 30, 2011, the first time was for 73 days and the second time was for 95 days.
Source : Palestine Info Center
PCHR report: Nine Palestinians killed during last week alone
GAZA (PNIC):-The Palestinian Center for Human Rights (PCHR) based in Gaza in its weekly report said Israeli violations of international law and international humanitarian law in the oPt continued during the reporting period (27 September – 03 October 2018). (more…)
Report: Wide cooperation between Israeli judicial system and Banks in favor of settlements
By: Madeeha Araj
The National Bureau for Defending the Land and Resisting Settlement said that the Israeli army and its affiliated organs are not only involved in the crime of forging the Palestinian documents which prove their ownership of the land, but also confiscate and (more…)
PCBS: 5% of Palestinian population are elderly
BETHLEHEM (PNIC):-On the occasion of the World Elderly day, the Palestinian Central Bureau of Statistics (PCBS) released a report, on Sunday, that the Palestinian society is considered a young society, where the percentage of young people is high and the percentage of the elderly is relatively low. (more…)