Israeli Knesset to vote Wednesday on Adhan ban bill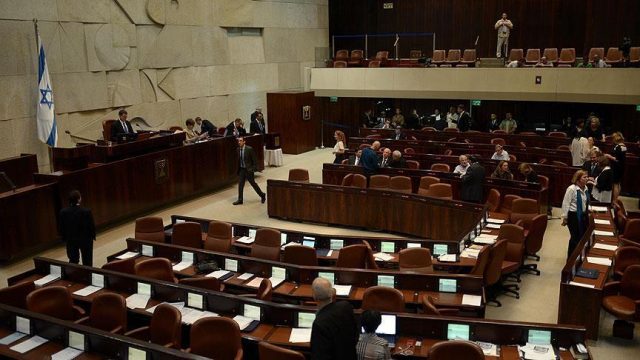 OCCUPIED JERUSALEM, (PNIC)
The Israeli Knesset is scheduled to vote on Wednesday on Adhan ban bill which was earlier postponed after an appeal submitted by Israeli Health Minister Yakov Litzman, Israel Hayom newspaper revealed.
In his appeal, Litzman referred to the similarities between the Adhan calls and the call announcing the beginning of Shabbat.
The new draft of the bill which is scheduled to be submitted for the vote on Wednesday has excluded synagogues from the "noise pollution."
According to the Hebrew newspaper, the bill would prevent mosques from using loudspeakers between 11:00 pm until 7:00 am.
The bill was first presented in March by MK Motti Yogev from Jewish Home, a religious Israeli political party, and Robert Ilatov from Yisrael Beiteinu, a secularist and right-wing nationalist political party.
PCHR report: Nine Palestinians killed during last week alone
GAZA (PNIC):-The Palestinian Center for Human Rights (PCHR) based in Gaza in its weekly report said Israeli violations of international law and international humanitarian law in the oPt continued during the reporting period (27 September – 03 October 2018). (more…)
Report: Wide cooperation between Israeli judicial system and Banks in favor of settlements
By: Madeeha Araj
The National Bureau for Defending the Land and Resisting Settlement said that the Israeli army and its affiliated organs are not only involved in the crime of forging the Palestinian documents which prove their ownership of the land, but also confiscate and (more…)
PCBS: 5% of Palestinian population are elderly
BETHLEHEM (PNIC):-On the occasion of the World Elderly day, the Palestinian Central Bureau of Statistics (PCBS) released a report, on Sunday, that the Palestinian society is considered a young society, where the percentage of young people is high and the percentage of the elderly is relatively low. (more…)