Israeli Minister Steps Downs, Slams Bennett as Coalition Tensions Grow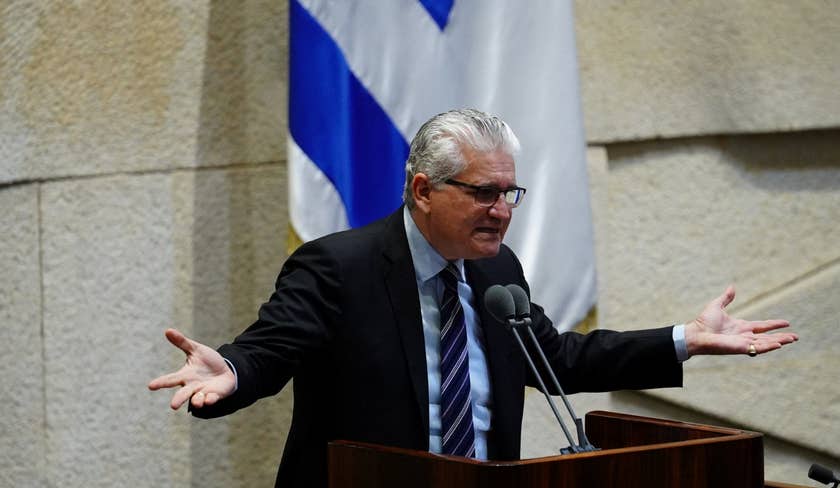 Avidar, who claimed no loyalty to the coalition without a ministerial position, is now returning to his post as a Knesset lawmaker
Eli Avidar, a minister in the Prime Minister's Office, stepped down on Tuesday and returned to the Knesset as a lawmaker.
Avidar's return to the Knesset is likely to give him considerable political power by trading his vote in exchange for concessions from the coalition.
He said he had waited to step down "in order to see if the previous government's policy changes" and that the government had failed to fulfill promises to voters. Avidar accused Prime Minister Naftali Bennett of "imposing a fifth lockdown without using the word lockdown. Those who gave the hand to the hysteria created by Bennett is a partner to the massive crisis among independent workers in Israel.
He further said that he had met with Bennett twice but failed to influence him. "This man grew up on Netanyahu's knees and is trying to emulate him every step of the way." What's more, Avidar said, he was convinced that Bennett was not actually committed to making way for Foreign Minister Yair Lapid when he is set to take over as prime
He emphasized, however, that he "certainly is not the one who will bring down the government."
When the government was formed, Avidar, who was elected to the Knesset as part of the Yisrael Beiteinu list, said he didn't see himself as committed to the coalition unless he was appointed a minister. His declaration came after rejecting an offer by party leader and Finance Minister Avigdor Lieberman for a post inside the treasury.
From there, tensions between the two grew, with Avidar voting against the coalition's stand on legislation that would have made it easier for Knesset members to bolt from their factions. Avidar publicly criticized the bill, saying "it raises the bar up a notch for political corruption in Israel." His opposition was symbolic as the coalition already had a majority in favor of passing the legislation.
Following that incident, in July, Avidar was appointed Minister for Strategic Planning inside the PMO, which gave him no power or responsibilities apart from the privilege of attending cabinet meetings. Under the terms of the "Norwegian law," however, as a minister he had to quit the Knesset.
Avidar was criticized for accepting a pointless job that only increased the number of cabinet ministers and added needless spending. It also pointed to the weakness of Bennett's government, which is dependent on a handful of MKs from both ends of the political spectrum to pass legislation.
In an interview with Channel 12 last August, Avidar said about his job as minister without a portfolio: "If I see that I'm not succeeding to bring anything to it, I'll leave, I'll resign." He added that he wasn't happy with the position he had been put in and wouldn't try to justify it. "I don't think that I made a mistake –  I took the job with open eyes. I understand the criticism and accept it," he said.
Last November, Avidar come out against a government position for a second time when he opposed reintroducing a controversial Shin Bet program to track COVID carriers ordered into quarantine. Other ministers, including Gideon Sa'ar, Yifat Shasha-Biton and Economy and Industry Minister Orna Barbivai, but Avidan's voice was particularly prominent – especially as he had opposed such measures in Benjamin Netanyahu's government.
Avidar never shied away from criticizing the government, just as he did this week when he took issue with the removal of an encampment in front of the Knesset erected to protest coronavirus restrictions. "Civilians engaged in quiet protest were forcibly evicted," he wrote on his Twitter account on Tuesday. "Nothing has changed since the previous government. Shame."
Lawmakers of the United Arab List have been mulling to continue boycotting Knesset votes, accusing the cabinet of stalling its initiations. The government withdrew all bills that had been slated for a Knesset vote on Monday, after Defense Minister Benny Gantz threatened to abstain along with his Kahol Lavan party, in the latest signs of tensions in Israel's fragile ruling coalition.