Israeli occupation forces attacked the Palestinians in Al-Aqsa Mosque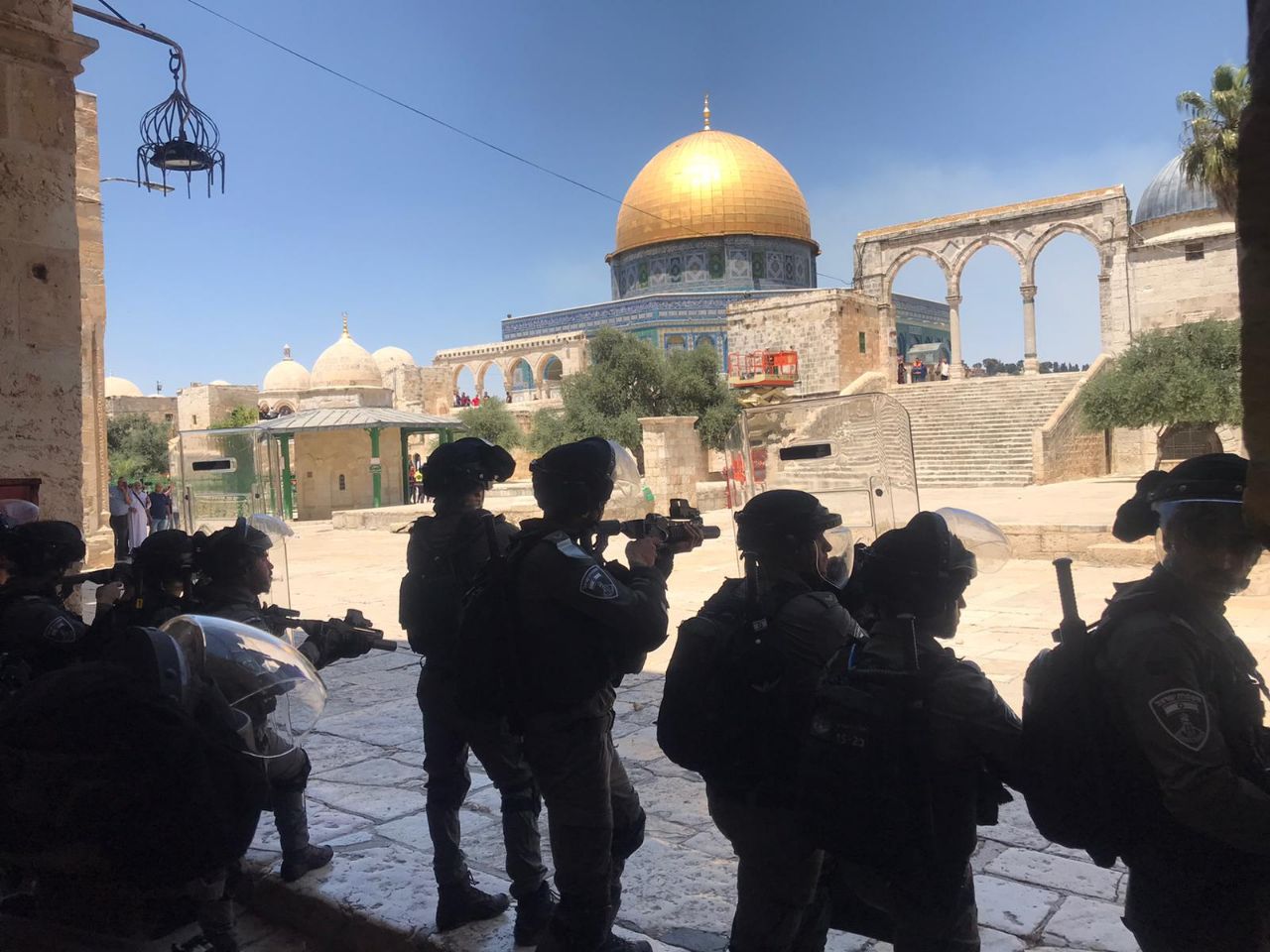 Dozens Israeli settlers have stormed the village of Lifta, northwest of occupied Jerusalem, today.While Palestinians were performing Friday prayer, dozens Israeli settlers broke into Lifta village, in which the Israeli Land Authority (ILA) declared on 9 May its intention to stage an open auction in July for private companies to bid on tenders for the construction of a new illegal settlement on Lifta lands.
The project is being advertised as planning for 250 housing units, hotels and commercial centres; 10 kilometres away from occupied Jerusalem.
The Palestinian village of Lifta was depopulated in 1948, and it is the only village which was not repopulated or destroyed after its Paleatinian residents were expelled in 1948 to make way for the creation of the so-called 'Israel'.
In 2018, the World Monuments Fund named Lifta as 1 of 25 endangered sites.
It's worth mentioning that 'Israel' has prohibited Palestinian refugees from returning to their homes in Lifta.
A campaign launched by Palestinians to save the displaced village of Lifta from the plans to demolish the homes of the village for colonial projects. This morning, hundreds of Palestinians traveled to Lifa raise awareness about the importance of the village for Palestinian people.
Earlier today, hundreds of Palestinians travelled to Lifta, participating in several activities to raise the awareness about the importance of the village for the Palestinian people, after launching a campaign to gather and travel to the village.