Israeli police assault protesters in Sheikh Jarrah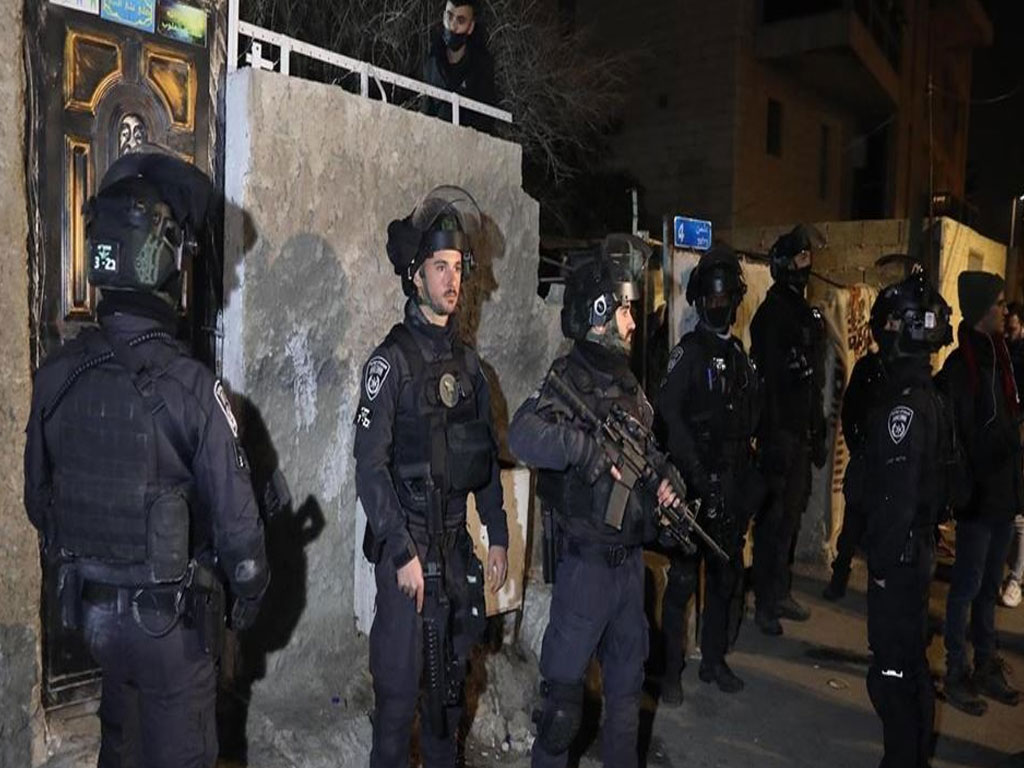 OCCUPIED JERUSALEM-The Israeli occupation police on Saturday evening attacked anew Palestinian residents and supporters in the east Jerusalem neighborhood of Sheikh Jarrah.
According to local sources, the Israeli police forced all the supporters to leave Sheikh Jarrah and prevented journalists from covering the events.
They expelled Jerusalemite activist Mohamed Abul-Hems from the neighborhood, where he set up a symbolic office in response to far-right Knesset member Itamar Ben Gvir who pitched a tent in the same area last week.
The police also assaulted a Jerusalemite young man, cordoned off the neighborhood and intensified their presence in its streets.
For nine days, the families in Sheikh Jarrah have been exposed to assaults and provocations by extremist Jewish settlers and police forces.
Residents of Sheikh Jarrah say the intensified Israeli police and settler presence in the area come to lay the groundwork for a Palestinian family's imminent forced displacement next month.