Israeli police kill Palestinian minor over alleged stabbing attempt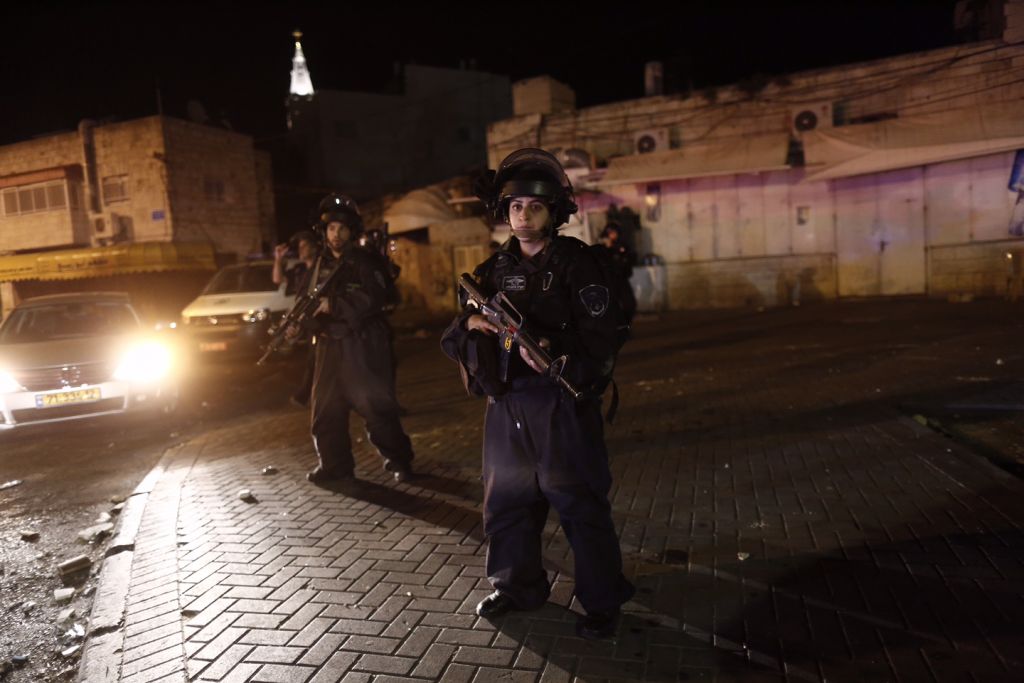 OCCUPIED JERUSALEM, (PNIC)
Israeli policemen gunned down a Palestinian child to the northeast of Occupied Jerusalem on Friday evening.
The policemen, manning a road barrier at the entrance of Shufat refugee camp, opened fire at 16-year-old Mohammed Nabil Salam killing him instantly, Palestinian sources said.
The child's name was voiced via mosques' loudspeakers at the refugee camp where a general mourning was declared and all shops closed down.
Luba al-Samri, the Israeli police spokeswoman, claimed that the child was carrying a knife and tried to stab a policeman but was shot and "neutralized", which is an Israeli term meaning that he was killed.
She said that Israeli security and police forces arrived at the scene to investigate the incident.
Eyewitnesses said that an Israeli policeman fired at the boy as soon as he disembarked from a bus and left him bleeding for half an hour before he was covered with a black cover indicating that he was dead.
The Israeli police closed the Shufat road barrier immediately after the incident and blocked traffic in both directions.
PCHR report: Nine Palestinians killed during last week alone
GAZA (PNIC):-The Palestinian Center for Human Rights (PCHR) based in Gaza in its weekly report said Israeli violations of international law and international humanitarian law in the oPt continued during the reporting period (27 September – 03 October 2018). (more…)
Report: Wide cooperation between Israeli judicial system and Banks in favor of settlements
By: Madeeha Araj
The National Bureau for Defending the Land and Resisting Settlement said that the Israeli army and its affiliated organs are not only involved in the crime of forging the Palestinian documents which prove their ownership of the land, but also confiscate and (more…)
PCBS: 5% of Palestinian population are elderly
BETHLEHEM (PNIC):-On the occasion of the World Elderly day, the Palestinian Central Bureau of Statistics (PCBS) released a report, on Sunday, that the Palestinian society is considered a young society, where the percentage of young people is high and the percentage of the elderly is relatively low. (more…)