Israeli taxpayers' money spent on Netanyahu's holiday home: Report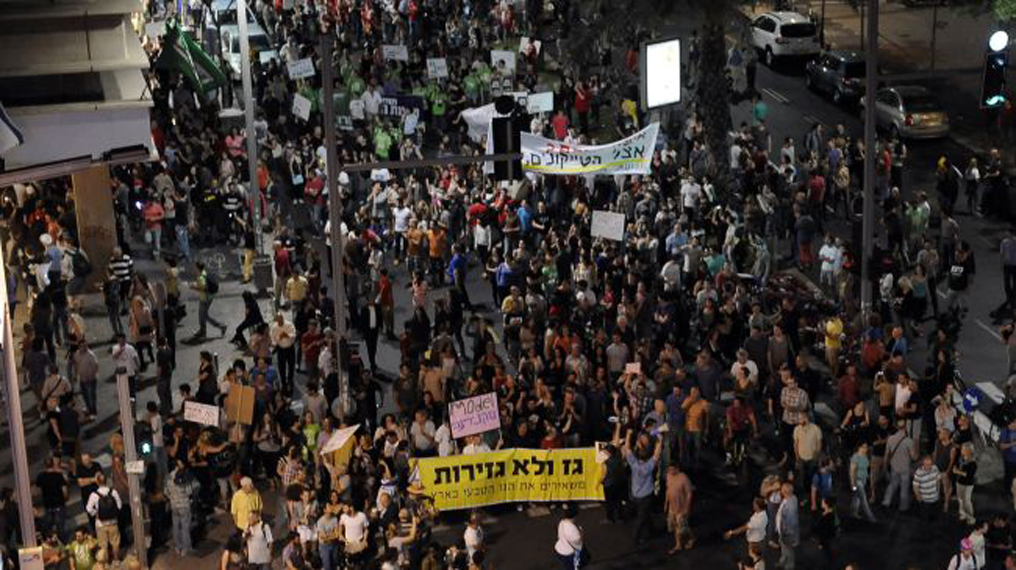 Thousands of Israelis have taken to streets to protest against the austerity measures imposed by the regime.
The demonstrations were held in Tel Aviv, East al-Quds (Jerusalem), and Be'er Sheva in southern Israel on Saturday evening. 
Similar protests were also held in front of Israeli Prime Minister Benjamin Netanyahu's house in Caesarea where the demonstrators carried signs reading, "Instead of giving to the poor, they give to the rich, what a corrupt government." 
In Tel Aviv, the protesters held signs reading, "It's time to tax the rich," and "It's enough." 
One of the protest's organizers in Caesarea said they planned to hold demonstrations weekly. 
Last week, around 10,000 protesters marched in central Tel Aviv in an anti-austerity demo. 
According to a report by the International Monetary Fund in December 2012, Israel has one of the highest rates of poverty among 35 member states of the Organization for Economic Cooperation and Development. 
PCHR report: Nine Palestinians killed during last week alone
GAZA (PNIC):-The Palestinian Center for Human Rights (PCHR) based in Gaza in its weekly report said Israeli violations of international law and international humanitarian law in the oPt continued during the reporting period (27 September – 03 October 2018). (more…)
Report: Wide cooperation between Israeli judicial system and Banks in favor of settlements
By: Madeeha Araj
The National Bureau for Defending the Land and Resisting Settlement said that the Israeli army and its affiliated organs are not only involved in the crime of forging the Palestinian documents which prove their ownership of the land, but also confiscate and (more…)
PCBS: 5% of Palestinian population are elderly
BETHLEHEM (PNIC):-On the occasion of the World Elderly day, the Palestinian Central Bureau of Statistics (PCBS) released a report, on Sunday, that the Palestinian society is considered a young society, where the percentage of young people is high and the percentage of the elderly is relatively low. (more…)