Israel's subjugating Palestine is a clear violation and humiliation of the Human rights Charter, Mayor Karachi Waseem Akhtar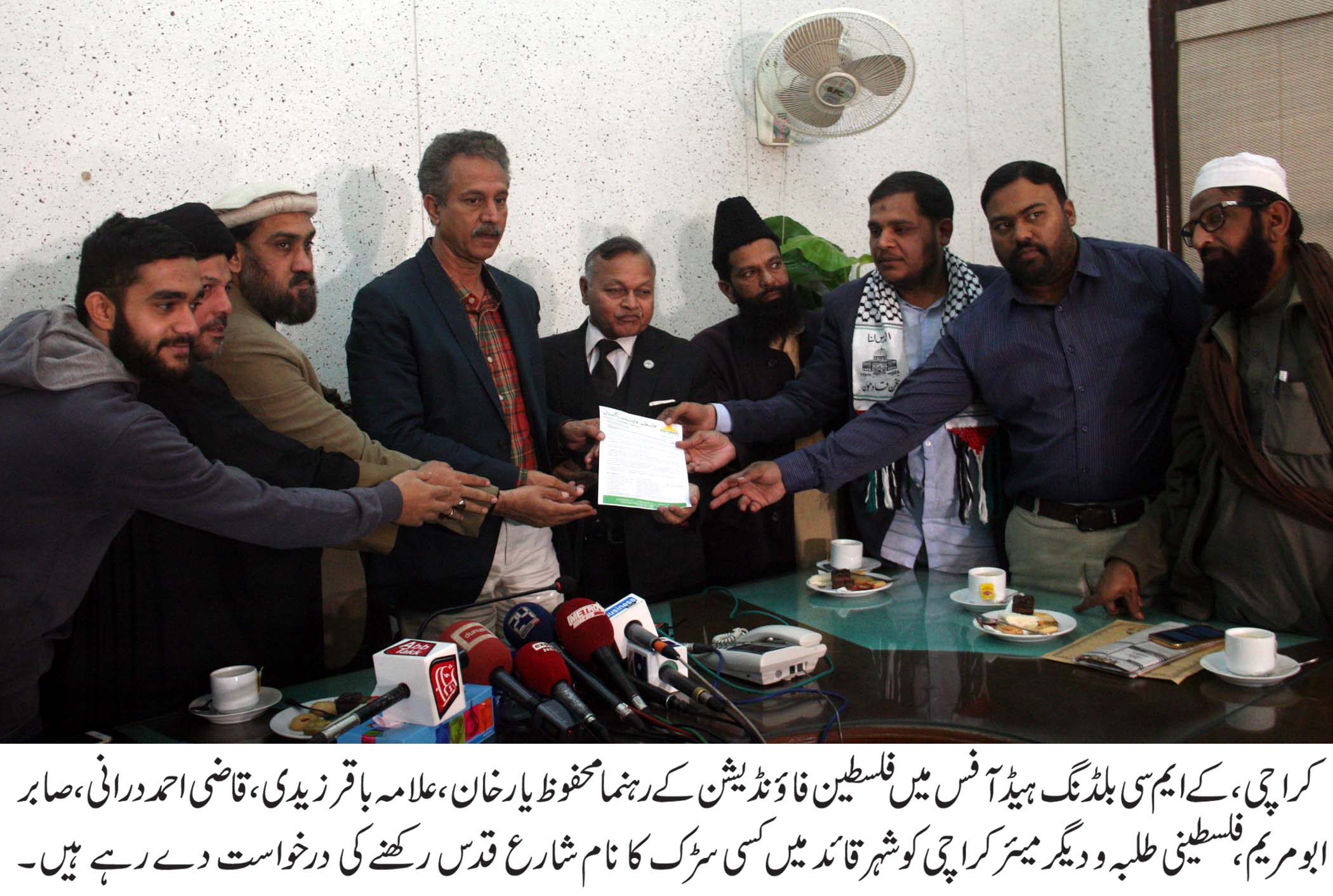 KARACHI – (PNIC) – Palestine Foundation Pakistan (PLF-P) leader and Muttahida Qaumi Movement (MQM) Member Sindh Assembly Mahfooz Yar Khan Advocate led a delegation to meet Mayor Karachi Waseem Akhtar.
The delegation included Jamiat Ulema Pakistan and Mili Yakjehti Council Pakistan central leader Allama Qazi Ahmed Noorani Siddiqui, Majlis Wahdat Muslimeen central leader Maulana Baqir Zaidi, Pakistan Muslim League Nawaz leader Peerzada Azhar Ali Shah Hamdani, Amnesty International's Javed Mir, Ashraf Ali, President Palestinian Student's in Pakistan Kausai Amro, Social Activist Ali Advocate, Palestine Foundation Pakistan Central Secretary General Sabir Abu Maryam, Information Secretary Ali Ahmer and Jamiat Ulema Pakistan's Bashir al Qadri etc.
Speaking to the delegation Mayor Karachi Waseem Akhtar said that the crisis in Palestine stands a grave issue and working for the cause remains divine. He said that it's against all odds for Israel to have not only usurped Palestinian land but went ahead with gross human rights violations in the region, humiliating the World Carter of human rights itself.
He demanded the United Nations to take practical measures to bring resolve to the continuous cruelty Israel bequeaths on Palestine.
The mayor extended his support to the Foundation stating that Karachi stand with the nation of the oppressed and appreciated the efforts made by PLF-P for the cause.
PLF-P's central secretary general Sabir Abu Maryam took the opportunity to congratulate the Mayor on his succession to the seat and requested to name a street in Karachi 'Shahra-e-Quds', in rememberance and showing solidarity with Qibla-e-Awal and the subjugated nation of Palestine.
The mayor agreed to bring the matter forth his council to pursue PLF-P's request.
PAKISTANI POLITICIANS CONDEMN ISRAEL AS FAKE AND ILLEGITIMATE STATE
KARACHI (PNIC):- Speakers at al-Quds seminar in Islamabad have condemned the Zionist regime of Israel over its crimes against humanity and some declared that Israel is nothing but an illegitimate and fake nation-state. (more…)
Hamas Leader thanks Pakistani nation over support to Palestine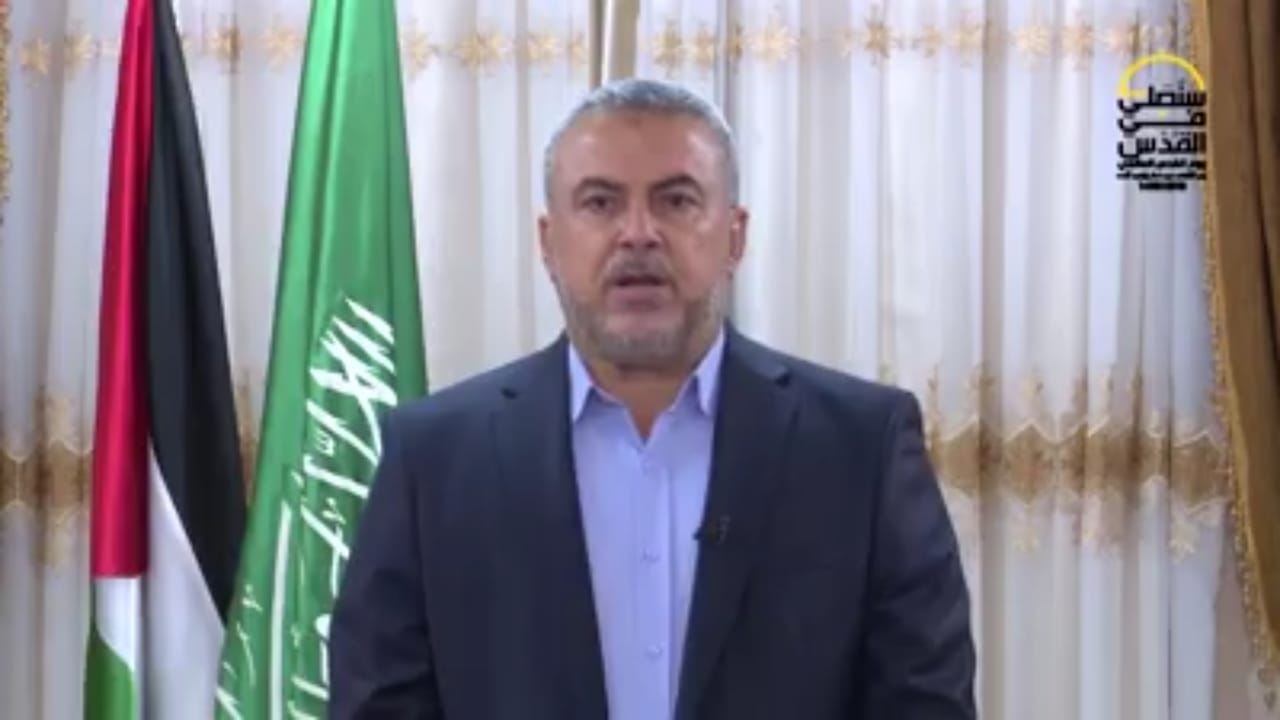 GAZA (PNIC):-Hamas deputy chief Ismail Ramzan thanked Azadi-e-Quds Tehreek and Palestine Foundation Pakistan over their support to the Palestine cause and huge participation of Pakistanis in the Intrenational Quds Day rallies across Pakistan.
PLF's Two Day Pictorial Exhibition held on Quds Day
KARACHI (PNC):-A 2-day pictorial exhibition was held on main M.A. Jinnah Road Karachi on Quds Day on Friday where thousands of people visited and expressed solidarity with Palestinians.
The Quds Day Return Exhibition was organized by Palestine Foundation Pakistan (PLF).