MK Ghattas accepts to serve 2 years in jail, to quit Knesset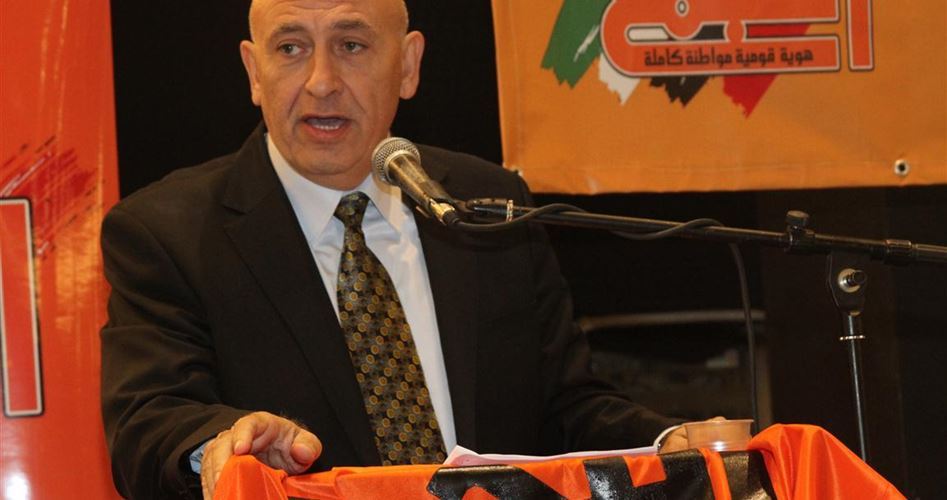 OCCUPIED JERUSALEM, (PNIC):- Arab MK Basel Ghattas signed a plea bargain agreement late on Thursday in which he agreed to serve two years in jail and resign his Knesset seat after being accused of smuggling cellphones to two Palestinian prisoners, Israeli media sources revealed.
The sources said that lawyer of MK Basel Ghattas, of the Joint (Arab) List's Balad faction, signed a plea deal Thursday with Israeli prosecutors in which he will resign from the Knesset and serve two years in jail.
According to the deal, MK Ghattas will admit in court early next week to charges including "smuggling phones into prison, smuggling documents and breach of trust."
In a statement, Ghattas said everything he did was driven by personal reasons of conscience and humanitarian feelings toward the prisoners and that he accepted full responsibility for his actions.
He added that the deal provided for a different indictment to the one presented to the Knesset and would not include clauses relating to harming state security or Israeli citizens, or to terror.
Ghattas has been under a criminal investigation after he was caught on prison surveillance video passing envelopes to Palestinian prisoners in December 2016.
PCHR report: Nine Palestinians killed during last week alone
GAZA (PNIC):-The Palestinian Center for Human Rights (PCHR) based in Gaza in its weekly report said Israeli violations of international law and international humanitarian law in the oPt continued during the reporting period (27 September – 03 October 2018). (more…)
Report: Wide cooperation between Israeli judicial system and Banks in favor of settlements
By: Madeeha Araj
The National Bureau for Defending the Land and Resisting Settlement said that the Israeli army and its affiliated organs are not only involved in the crime of forging the Palestinian documents which prove their ownership of the land, but also confiscate and (more…)
PCBS: 5% of Palestinian population are elderly
BETHLEHEM (PNIC):-On the occasion of the World Elderly day, the Palestinian Central Bureau of Statistics (PCBS) released a report, on Sunday, that the Palestinian society is considered a young society, where the percentage of young people is high and the percentage of the elderly is relatively low. (more…)